Want something a little bit sexy for the party season?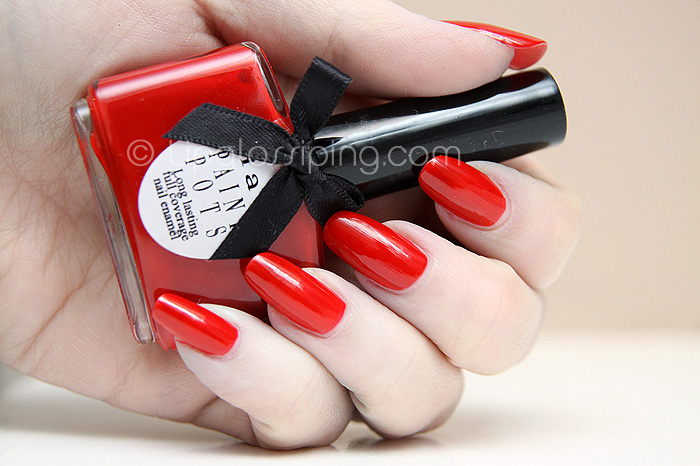 Ciate Boudoir is a fire-cracker of a red!  It's slight orange tones will make this shade positively sing on warmer skintones… and despite initial uncertainties it works it's magic pretty effectively on mine too!
Two coats will give you an almost-opaque finish, you may be able to make out a hint of VNL (visible nail line) on my ring finger… but thanks to the shade's vibrancy I didn't feel that it especially needed a third coat.
Application was FAR better than I remember from Ciates of old.  I'm used to them being a bit thick, gloopy and tricky to work with.  Boudoir was a lot more fluid than I was expecting which resulted in a cuss-free application.
Wear was impressive… no tip wear until the 3rd day and I think I could have lasted 5 days without being bothered by the minimal wear.
Ciate Boudoir is available to buy online from PowderRooms, priced at £9.00
Are you a fan of classic red polishes? Which are your favourites?