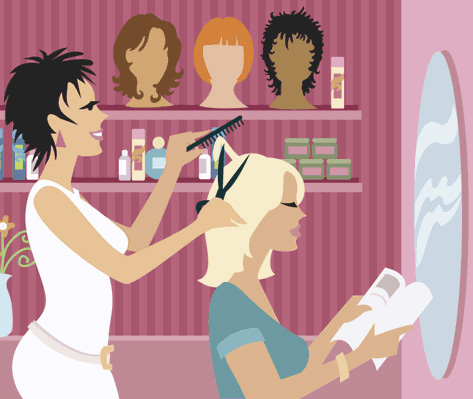 1. You say you want it short.  You moan about being bored with the same style.  They cut it, you cry.
2. You bring in a picture of Monica Belluci and actually expect them to make you look like that.
3. You pretend that you didn't attempt your last fringe trim yourself, with a pair of Ikea scissors.  THEY KNOW YOU KNOW!
4. You tip in shrapnel.  Ain't nobody got time for that.
5. You don't tell your hairdresser that you're not happy with the cut, you just tell everyone else.
C'mon, be honest… how many of these are you guilty of?!