I couldn't resist picking up the Paul & Joe Creamy Cheek Powder in 01 – Marionette last week in the ASOS sale… it was down from £18 to £11 – steal!
This post is a bit picture heavy… simply because it's so pretty and I got my new camera and I couldn't stop snapping.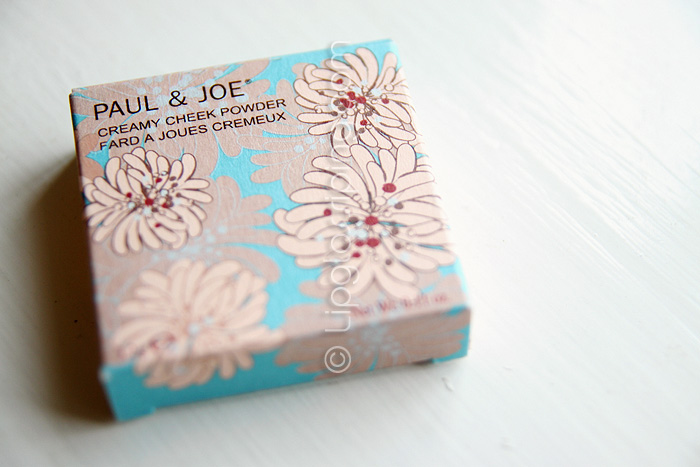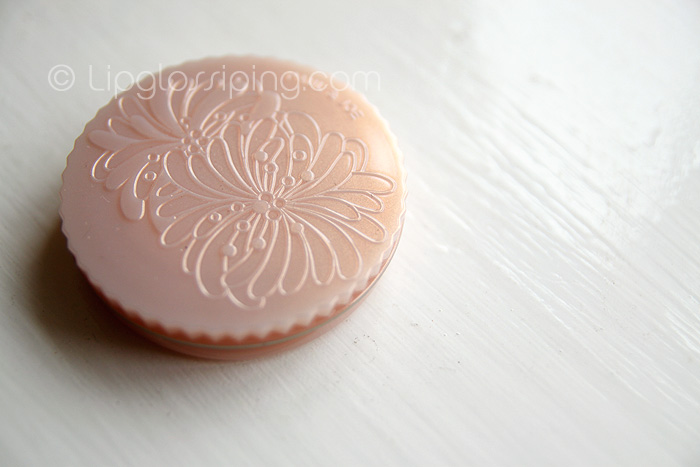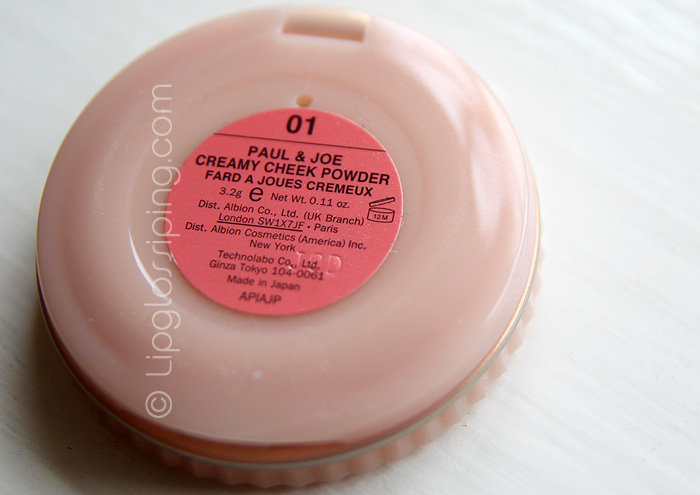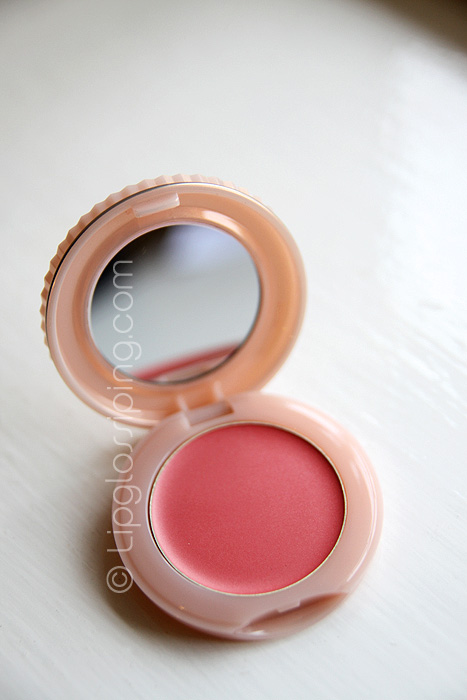 It's a lovely flushed pink shade that manages to be bright but gentle all at the same time.
I was hugely confused by the product name… 'Creamy Cheek Powder'… is it a cream? is it a powder? Talk about hedging your bets P&J!
Well… it's a cream that dries to a powder finish.  I usually find these a little harder to work with than normal cream blushes and you do have to work a little quicker with this one to avoid any hard edges.  Once you realise this, it's not a problem at all and the formulation ensures that it stays put for many hours through the day.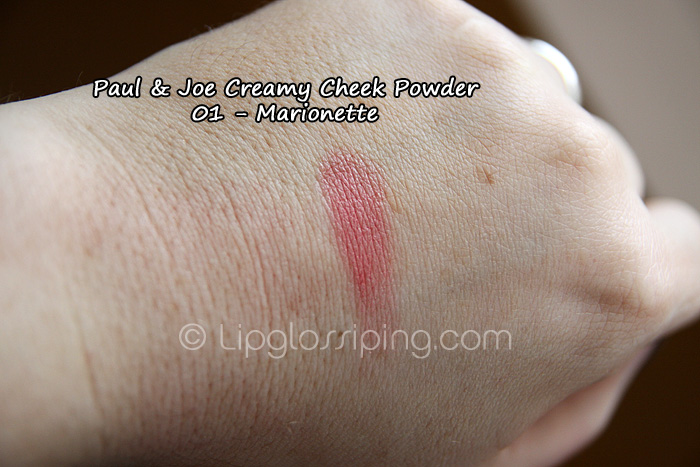 The above picture shows 3 swipes.  It's a sheer but extremely buildable blush that would be hard to overdo on even the palest of skins.
I notice that ASOS still have one of the shades (the other one I was eyeing up!) on sale but my cream blush collection is now starting to expand to epic proportions and I think it might be time I rein myself in (yeah right).
Which blush formula do you prefer?  Cream, Powder or Liquid?