Ice Cream.  That's all I've been able to think of since painting my nails in these pastel hues from Eve Snow London's new range of nail polishes.  It's not as if I need much motivation to daydream all day about a 99 with a flake, but this is just silly.  I can't look down without wanting to lick my nails, send help!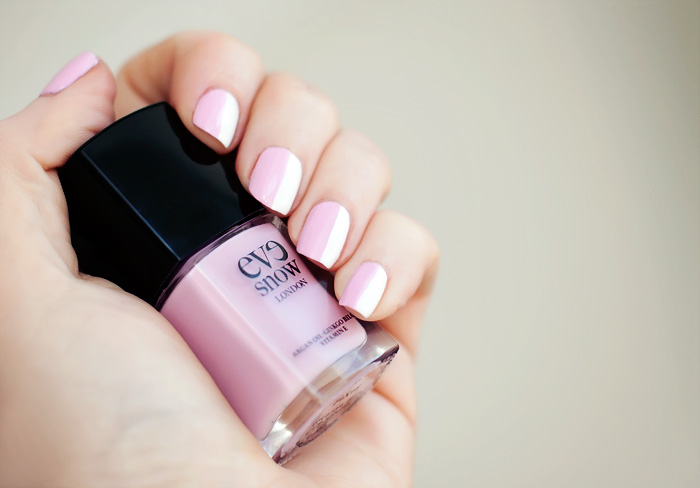 I'm missing my favourite flavour from my "nearly neopolitan" though.  Sad face.
British-made Eve Snow London launched last month, and is the work of Yvette Snowden who wanted to create a range of beauty products with added blends of vitamins and nourishing ingredients.  These added ingredients include: vitamin E, argan oil, and ginkgo biloba whilst the formula remains free of formaldehyde and dibutyl phthalate.  It should be noted, however, that this isn't a Big Three Free formula as these nail polishes unfortunately contain both toluene and formaldehyde resin.
I found that both of the colours I tried (Opium & Pixie*) applied smoothly and dried quickly to a shiny finish.  The 10ml polishes also behaved kindly to my attempts at a bit of nail art without dragging and achieved opacity in a couple of coats.
Eve Snow London colour nail polishes are priced at £12 each and available to buy online at www.evesnow.com
* press samples