Although 'officially' past that awkward inbetween length, my hair still feels very much like it's making me endure the teenage years.  Up until 18 months ago, I'd had long hair my entire adult life… but along came a baby and with her; dribble, snot, vomit and spitup – most of which used to end up coating my locks.
I'd like to say that I've loved having short hair, I know that in theory… a neat, slightly-angled bob has always suited my round face better than heavy curtains that hang down either side of my hamster cheeks… but theory is called theory because it's the opposite of practice.
I simply haven't had the patience, inclination or time to style my short hair and stop it from looking untamed.  I've spent the last 18 months with what amounts to a bad hair day.  My feelings on this were hugely reinforced on Saturday when I attached the human hair extensions that I was sent by Halo Hair Extensions.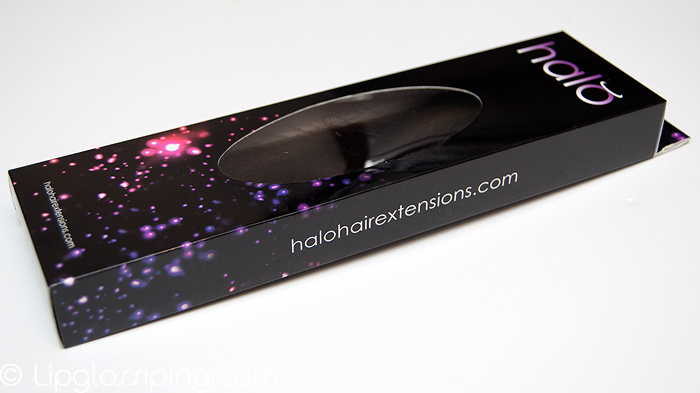 I'm a total hair extension n00b and have never considered myself a hair extension kinda girl.  I opened the package… looked blankly at the strands of hair infront of me and quite honestly thought "what the hell did I go and agree to give my feedback on these for?"  Curiosity would be the honest answer to that question.
First things first, did they even match my hair?  I held them up alongside my mane and Mr. L answered in the affirmative.  Obviously, you don't trust a man's opinion on such important matters so I hot-footed it to the bathroom and checked for myself.   I was sent this set in darkest brown and it's a damn decent match to the ends of my hair… no ombre here (apart from the overprocessing I've done to my self).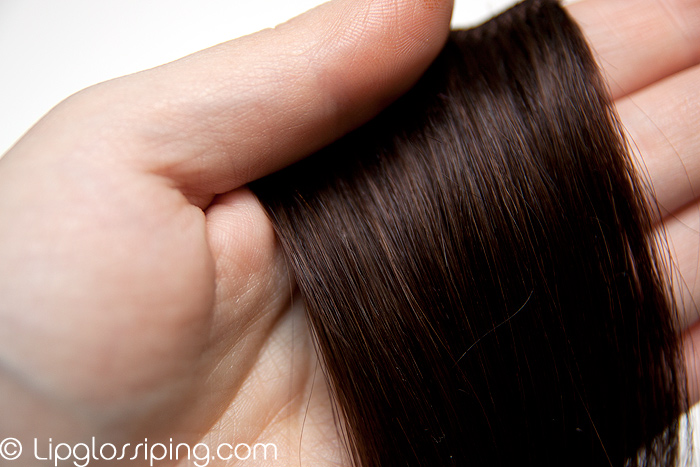 I spread the 8 piece set out on the bed infront of me, marvelling at how the softness put my own to shame and wondering if the coarseness of my rough locks would look odd in comparison to the pieces I was about to "install".
The set I received contained: 2 pieces of hair which are 8" wide (with 3 clips), 2 pieces which are 6" wide (with 2 clips) and 4 pieces which are 2" wide (with 1 clip).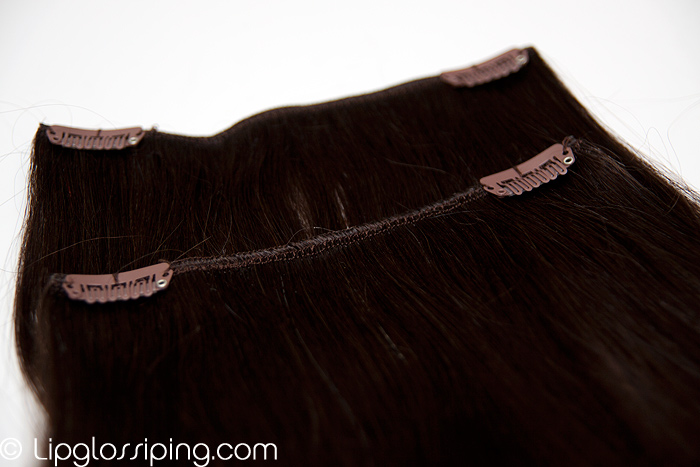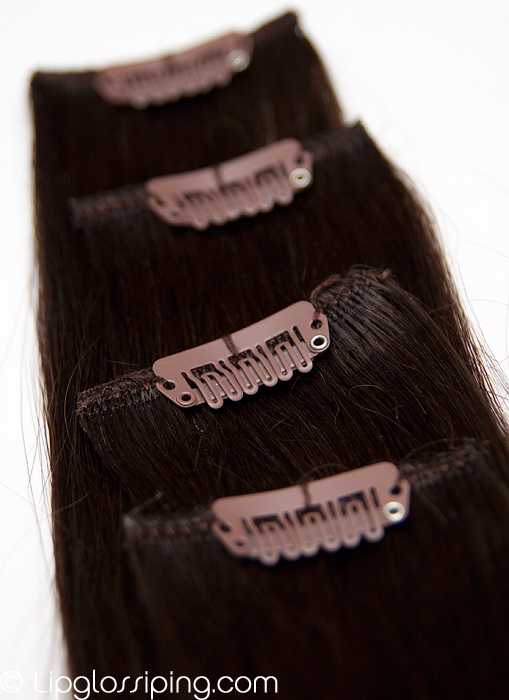 I started with the widest pieces at the back, parting my hair horizontally with a rat-tailed comb and clipping them to my own hair.  I'm rubbish at describing things like this, if you're as clueless as I was, I suggest that you go and watch one of the how-to videos on their website for more insight and tips into how they actually attach.
Once in, they felt secure and I was able to brush through gently with my hairbrush to blend my hair with the extensions.  It frankly felt amazing to have such thick, luxurious feeling hair… what a confidence boost.  I admittedly spent the entire day asking my husband if he could see the clips (he didn't once say yes) but perhaps that kind of confidence in wear will come with time.
Wanna see how they look?  Bear in mind that this was my very first attempt at putting them in and they literally took me 5 minutes from start to finish.  I'm so impressed with how 'usable' they are, I really thought I'd struggle and turn the air blue trying to get them in but I didn't enconter a single problem.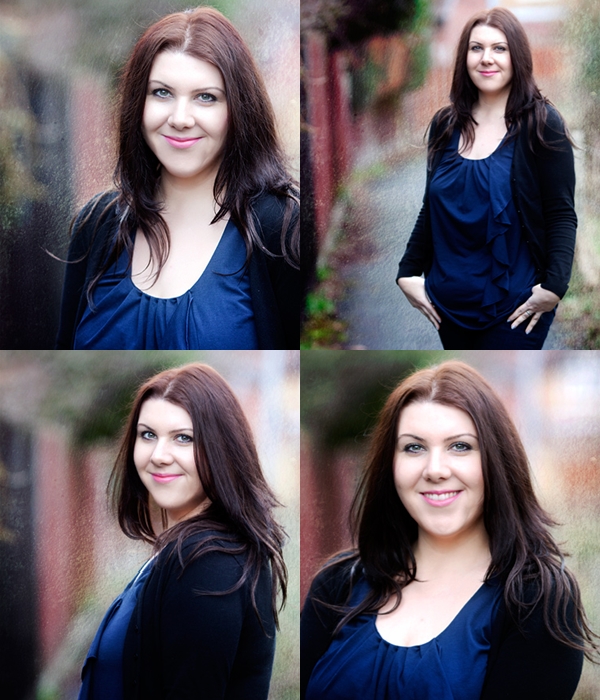 Things I'd do differently next time…
I can see a 'shelf' at the back and I appreciate now that I should have included the other 3-clip piece that I left on the bed thinking that I 'didn't need it'.
I'd contemplate trimming them just a touch to get rid of any wispiness from the ends.
This is a real glowing review, I'm struggling to find fault with the product (and I always like to find at least a little fault!)… so I will have to be pernickity and state that I did have to spend a good 10 minutes 'picking' bits of fluff/tacky glue out of some of the wefts.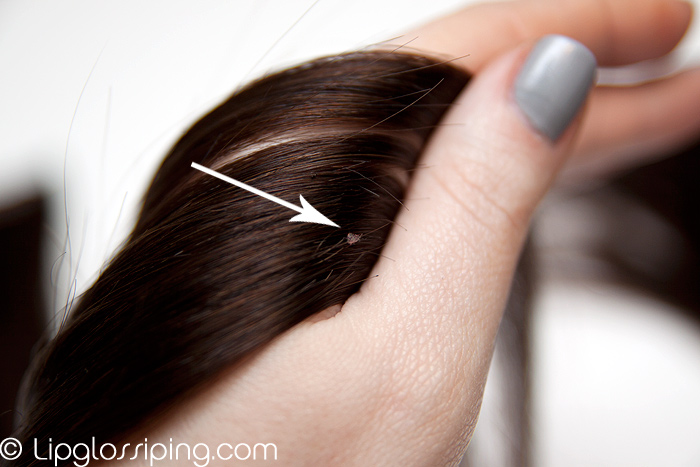 But that's my only negative experience with these clip-in hair extensions from Halo Hair.  Even the £39 price tag is reasonable… you could pay that easily for a decent haircut round my way.  I wish I'd tried them sooner, I just didn't realise how easy they would be to put in.
Do you wear hair extensions?  Any tricks or tips to share?