Another polish  from the Precision Nails Glam Rock Collection, this time a little number called The After After Party (R04).
It's a sophisticated midnight blue with shimmer that looks very clean and elegant against a cool, pale skintone.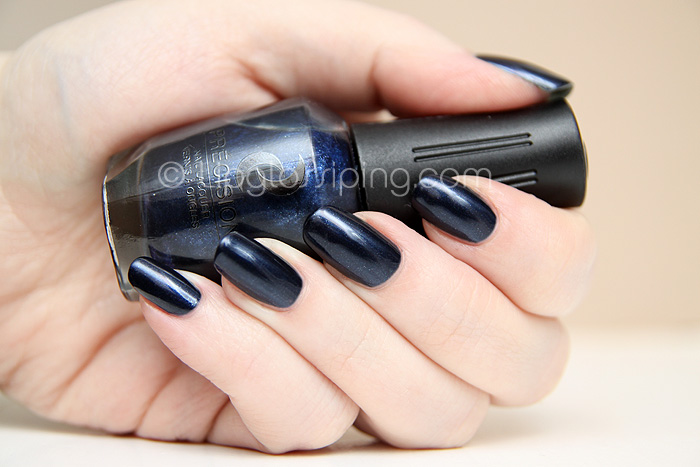 I was concerned that the inky blue might stain my nails, so I doubled up on the base coat… but I'm pleased to report that it didn't even so much as stain my cuticles.  Good job!
As with the other shimmers in the range, I wish that it had just a touch more sparkle.  In the bottle, the multi-coloured shimmer is very special and that doesn't translate to the nail.  Having said that, it's still a very beautiful midnight blue with just enough shimmer to keep it interesting.
Another three coater, it's one of those polishes that need that last coat to really shine.  Application was good and wear has been fine.
Precision is available to buy online from their
website
or
Venus Nail & Beauty
with bottles priced at an extremely affordable £5.99 (ish) each.