Transformulas tagline reads: Beauty without Surgery.
It's an ethos that stands out.  It packs a punch… but it better make sure it can deliver the results.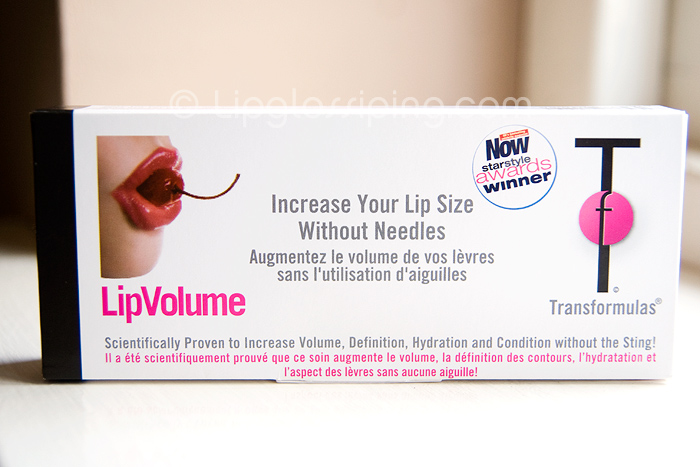 I was sent a couple of Transformula's products to try and the one that piqued my curiosity the most was their Lip Volume.
I've tried many lip-plumping products before, and I used to favour Pout's Lip Plump before they selfishly went out of business.   These products are mostly based on the same concept.  The Tingle.
The Tingle is an odd thing, some women can't abide it… other's kinda like it (kinky).  I actually quite like it… the only one I couldn't stand was a Boots Time Delay one which had me wiping tears from my eyes and begging Mr. L to point his desk fan at my face.
As fellow beauty addicts, I know you won't look at me with a mixture of concern and bewilderment when I tell you that my lips have been pissing me off all winter.  You'll know what I mean.  For you, it may be your skin, your oily eyelids, that blackhead that won't shift from the end of your nose… Regardless, most women have something on their face that's troubling them.  For me, this winter… it's been my lips.  The furrows that map their contours ensure that all lipsticks look like crap on me.  I've been resigned to using only the glossiest lippies I have in my collection.  Mattes? Only if I want to look like I've been smoking 60-a-day for the past 45 years.
Would Transformulas Lip Volume come to my rescue?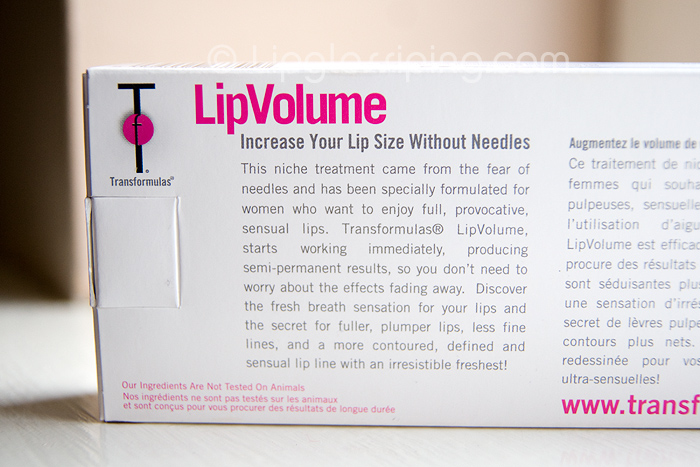 Hmmm… Increase your lip size without needles…
To be fair, my bottom lip is the size of China… it's hereditary.  My top lip doesn't match for which I am actually fairly thankful, for if it did I'd surely be able to wipe out whole continents with a lip smack.  So increasing size is not something I'm really looking for… what I want is less fine lines, a smoother palette for lipstick.  That's not a huge amount to ask when some people really do want the product to deliver trout pouts is it?
Now, the thing I need to make clear about Transformulas Lip Volume is that it claims not be a simple lip plumper.  It promises to deliver cosmeceutical results… semi-permanent results.  It boldly claims to stimulate natural collagen to increase the lip shape within 30 days.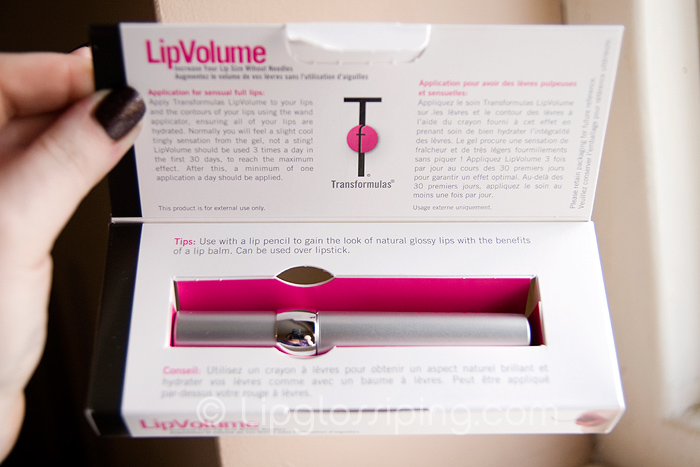 Opening the product, I felt excited!  It reminded me of that scene in "Death Becomes Her" when they're unveiling that vial containing the secrets to immortality…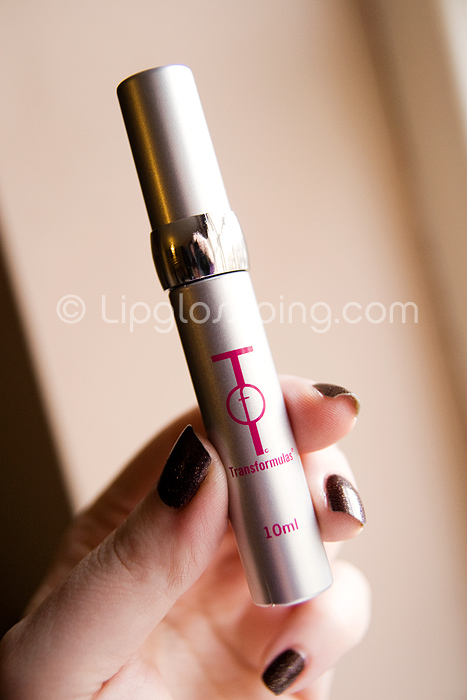 You get 10ml of product, which by their reckoning should last you about 6 weeks of daily use.  As I said, I don't want bigger lips, so apologies if you feel short-changed by my review but I'm not really testing for the claims of increased lip size.  I wanna use this as a lip plumper… but what I am hoping, is that after using it 3 times a day for a prolonged period, I will notice an effect that works beyond that of much cheaper alternatives.  Make sense?
The applicator is a standard doe-foot affair and seems to grab onto just the right amount of product per application.  The product is really nice, it's non-sticky… smooth to apply, it literally glides on and doesn't make your lips feel as if they've been coated with gunk.
Then comes The Tingle.  It's niiiiiice, just right.  Not too strong but it's enough to let you know "Oh hai! I'm here to irritate your lips with a peppermint blast".  I'm assuming that the peppermint oil it contains is what creates the initial effect of plumping, but that the other (more sciencey ingredients) are what helps to achieve a more semi-permanent result.
As a temporary plumper, I'm liking it a lot… It has the balance just right.  I also appreciate the texture qualities that I mentioned before and the fact that I can still feel it working when I wear it ontop of lipstick.  Oh, I also like the sheen it gives my lips and the fact that it doesn't appear to dry them out.  If I had noticed any dryness, it would have been in the bin in a flash.
Does it have any more lasting effects after using it for the last 3 weeks?  Well…  I'm pleased to report that my lips seem to be smoother.  The canvas for lipsticks is more velvety and it feels as though I don't have to 'drag' my lipsticks over my lips quite so much.
I know I said that I wasn't testing for increased lip-size, and that I've only used it for 3 weeks so far… but I have to say, I haven't noticed any increase in my lip size… but perhaps it needs longer testing?
Anyway, would I buy this again?  I would.  But only if I felt that my lips were in trouble yano?  I'd buy it as a treatment rather than an ongoing concern.  It's not cheap.  10ml of product will set you back £25.50 on their website.  Although, you'd be a fool to pay that.  Half Price Perfumes has it in stock for £7.99 if you wanted to give it a go yourself.