I've been a little bit too obsessed with tracking down and swatching recent Western brand's attempts at B.B. Creams (still not great) resulting in having become a little blinded to other base releases on the market and this latest Estee Lauder release is one that I'm pleased I didn't miss.  Billed as one of those skin-matching formulas (which makes me wonder why they need an impressive 16 shades 😉 ) Invisible Fluid Makeup promises to perfect your skin without leaving a trace.  Step back all ye who can't be parted with your Double Wear, this one's not for you.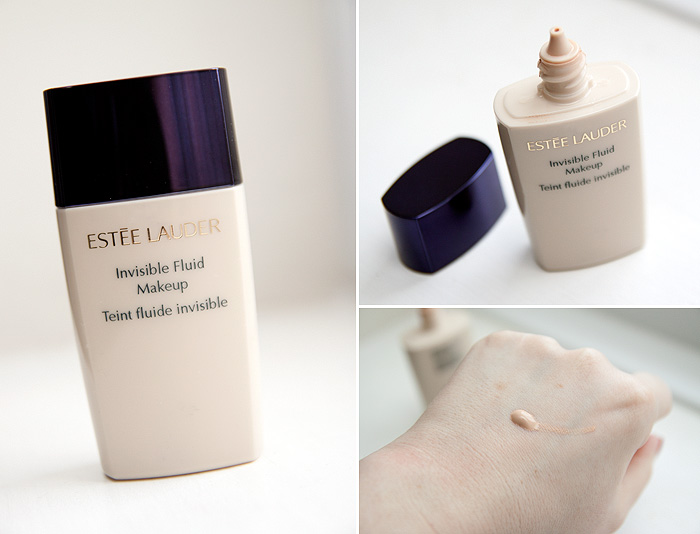 The  base delivers a lightweight, slightly mattifying finish that evens out my redness and softens my pores.  I would prefer *slightly* oilier skin when using this to maximise those mattifying benefits but it doesn't cause me any tightness on my dry skin either… I just feel that there is a little room to love it more.  Something that I'll be excited to discover when the weather begins to warm up.
The fluid formula reminds me very much of Chanel's Vitalumiere Aqua, but delivered with more refinement — I found the Chanel less kind to my drier skin.  The bottle needs a good shake to mix the formula before application and contains a ball bearing inside to speed things along.  Unlike the Chanel, and despite its mattifying features – Invisible Fluid Makeup* gives my skin a luminosity, it remains more transparent despite still affording a more even skintone.  The Chanel simply gave me a light mask which didn't sit kindly with my dilated pores and fine lines.
If you've many blemishes, you may find that this doesn't give you the coverage you're looking for.  Similarly, if you're a tinted moisturiser kinda girl — this may offer too much.  If you just want something that feels very lightweight, is easy to blend, and evens both skintone whilst softening the appearance of pores – you should head to your nearest Estee Lauder counter when this goes on full release next month.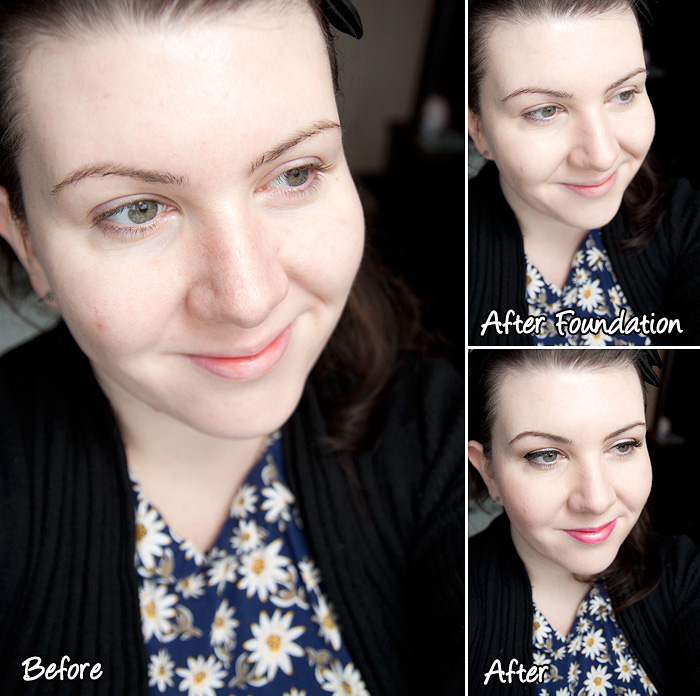 It lasts well throughout the day, slipping a little from my nose by tea-time but wearing evenly across the rest of my face.  The lightweight feel of a tinted moisturiser with a hint more coverage makes for a very interesting new addition to the foundation market.  Do check this one out if you're a no-foundation foundation girl.
Estee Lauder's Invisible Fluid Makeup is currently an exclusive for the rest of the month at John Lewis, retailing at £27.00 for 30ml.
* press sample – I'm wearing shade 1CN1