Anyone else looking forward to the UK ELF Studio launch as much as me?  When it comes to cosmetic shopping and looking after the pennies I often (shamefully) fail in the attempt to beat down the quantity over quality urge.
After the initial "Look how much makeup I got for £20" excitement fades, I inevitably conclude it's all a load of crap.  I look in my collection and see that I've already got 30 cheap eyeliners that pull and scratch so how stupid must I be to waste my hard earned money on more?
I must shop with an innocent but ultimately futile optimism that I'm going to uncover the next high end dupe for under a fiver – pfft!
Now with this, you can understand my skepticism with regards to ELF's new Studio range.  Oh. My. God, I so want it to be as good as the hype.  I know it won't be.  I will be more than satisfied though if I can find a couple of pieces to become make up bag staples until the next big (cheap) thing comes along.
In particular, I've got my eye on: (all photos nicked from the ELF website):

They say: <snip>…Treat your eyebrows with a hair re-growth, vitamin infused gel formula to help stimulate hair follicules so your once thin and sparse brows become thicker.</end snip>
I say: Wha?  Hair Regrowth?!  Really?  Really really?  You're not exagerrating or overstating are you ELF?  Will this really be the solution to overplucked eyebrows everywhere?  Sign me up!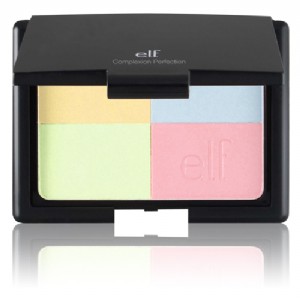 Some of the forums I read have this down as a bit of a miracle product – I'm ultimately dubious, but that of course isn't going to stop me from buying it anyway.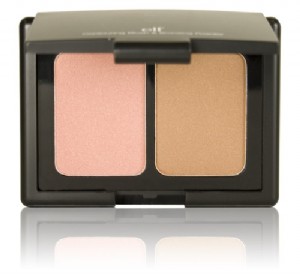 *eternally optimistic inner el-cheapo ego* Oooh look, it's just like Nars…
*slightly more realistic alter ego* Don't be so fucking stupid.
Under Eye Concealer & Highlighter: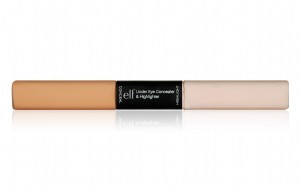 I'd love this one to be the business.  Oh, to be able to conceal and highlight under the eyes effectively with one portable little wand.
Anyway, I'm practically peeing myself in anticipation of  the ELF Studio release.  I know it's pathetic and my little optimistic self is probably going to be cruely crushed and bruised come mid august when the dust settles… but I can't help it.
What are you looking forward to trying most from the line?