Not the most exciting beauty product to be featured on Lipglossiping… but you can't get much cheaper than a quid, and when it's a staple… that makes it a precious find!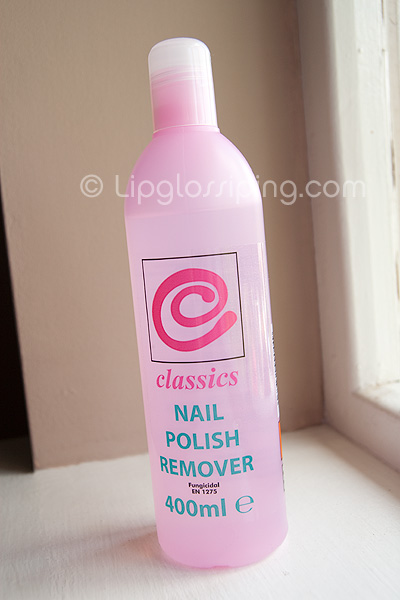 I'm not sure if it's seasonal stock… but I don't *think* it is.  I've tried most supermarket brands, 'named' brands, chemist owned brands… and this is simply the best.  It may not be the most moisturising (though it does contain glycerin), but I don't care.  I just want last week's polish off my tips and QUICK!
Classics Nail Polish remover is available from Poundland and really, really does the job!