You already know by now that I'm a big fan of Mavala polishes and further to my post a few weeks ago on Mavala's "Ruby" polish, I was sent the remaining 2 colours of Mavala's Autumn/Winter collection for review. 
The collection is called Viva La Colour!  – a brave slap in the face to the usual Autumn/Winter collections showing up around now.
The first shade I want to show you is "Liberty", an elegant soft nude.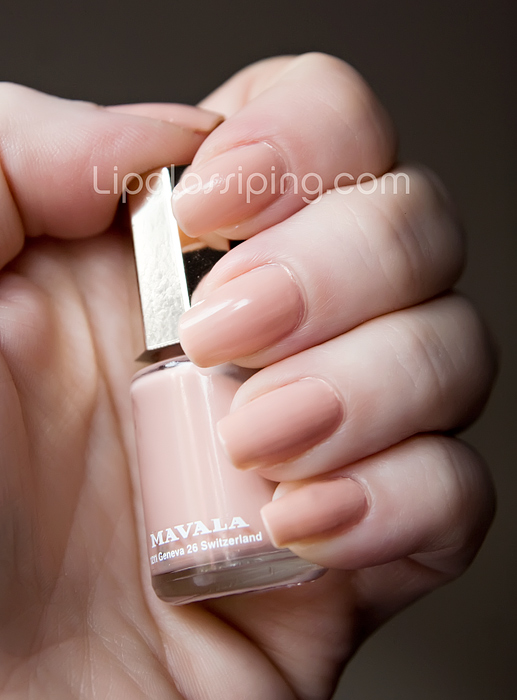 This is a sheer, but it builds up opacity quite nicely thanks to Mavala's reliable formula which never fails to please me.  The above is a total of 4 thin coats, a little more than I would prefer to apply – but it's not a chore thanks to the smooth application.  If you did want to wear this sheer, it would be a lovely shade to compliment a french manicure… as for me, I don't do sheers – so I'm glad I was able to build up the opacity, especially on such a lovely work-appropriate nude.  Work-appropriate nude? An oxymoron if ever I heard one!
Before I continue, I have to tell you that  "Viva La Colour!" is a collection of mattes.  Which probably goes some way to explain why I wasn't delighted with the finish of the Ruby shade I tried earlier this month.
To be blunt, I don't regard this collection as matte.  We've all seen the mattes on offer this season from the likes of O.P.I, Zoya and Nubar… I'm not a fan, but regardless of my personal taste, these 'matte' offerings from Mavala just aren't… well, matte.  Semi-matte perhaps, but they're definitely still fairly glossy.  This might be the ideal compromise for you if you're a little too conservative to rush headlong into the new trend.
For me, this finish just misses – I get a non-commital vibe from the collection which is a shame, but as I'm about to demonstrate… easily remedied by a swipe of your favourite top coat.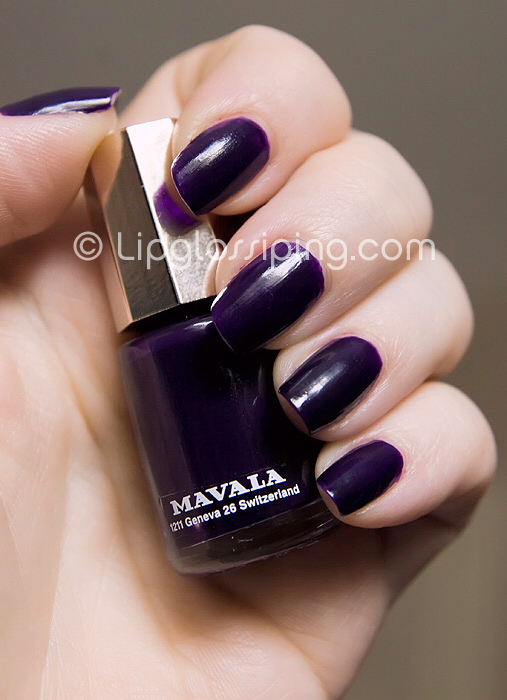 Introducing Tokyo, the final shade in the trio.  It's a beautiful deep dark blue with more than just a hint of purple on display.  Lovely colour, shame about that finish.
But wait… 1 top coat later…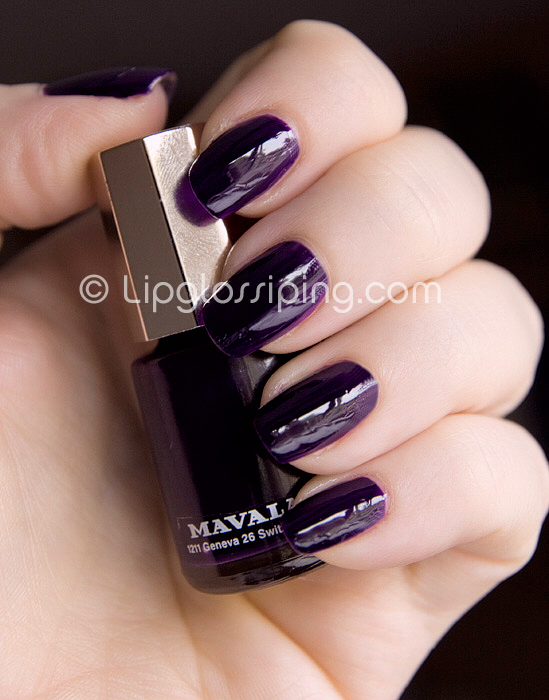 Oh my!… Hello lover!  You're beautiful in all your ultra glossy loveliness.  You remind me of Cadbury's chocolate wrappers.  You make me feel all dark, mysterious and sophisticated – quite an achievement!
So, to sum up… if you're into your mattes, I'd steer clear of this collection.
If you just want some gorgeous Autumn/Winter nail styling that's bang on trend, a dream to apply and beautifully finished (with a top coat – ahem) – then look no further.
The collection is available from Greenhands and priced @ £3.75 each
Now, if you'll excuse me… I'm off to stuff my face on Dairy Milk.
[starreview tpl=14]