I don't do many 'haul' posts, I don't think they're quite as popular in the blogosphere as they used to be?  Taken over by beauty box posts perhaps?
Anyway, I've been having a bit of a high-street love-in this past week and in the town where I'm currently staying, I'm limited to a Boots and a Superdrug – the Superdrug is a good 'un, the Boots store massively blows but I did spot a good discounted section at the back that I didn't have a chance to check out.  My LUSH purchases came from my local store in Southampton just before I drove up North. Um, that's about it really – here's what's prompted me to open my purse this week!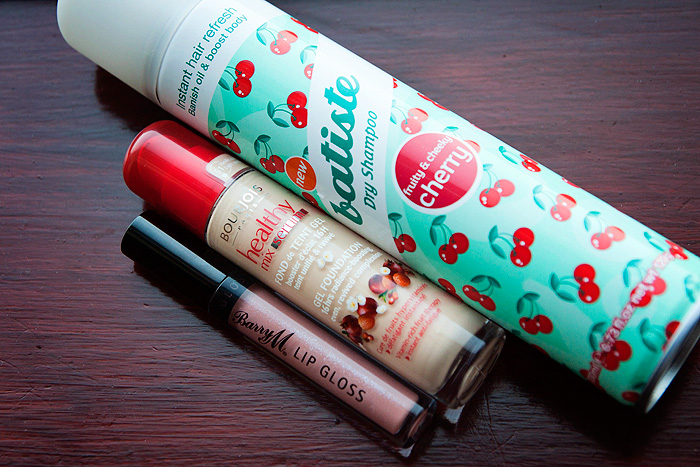 When you've got a full fringe, dry shampoo is your friend and I thought I'd give Batiste Cherry a spin, I usually go for the original, dark, or tropical but I think this one is my new favourite.  I'm a massive fan of Bourjois Healthy Mix Foundation and surprised myself when I realised that I hadn't given the Healthy Mix Serum version a go – again, this is a big hit with me (so far).  I think it suits my dryer skin even better and gives a slightly more translucent coverage.  The only gloss that I've ever repurchased is BarryM's Lip Gloss in Toffee, it's a wonderful colour with a pretty amount of shimmer and a non-sticky texture, I love it!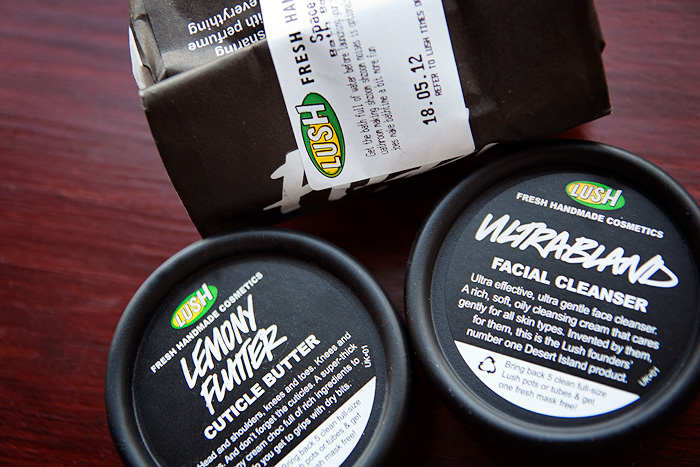 As for my LUSH dabble, I picked up another holy grail in the form of Lemony Flutter Cuticle Butter, it's the one I keep in my handbag and I generally alternate between this and CND's Solar Oil which I use immediately after painting my nails.  I was sent a bottle of LUSH 9 to 5 Cleansing Lotion a few weeks ago and whilst I've been enjoying using it, it hasn't set my world alight you know?  I'm not really expecting LUSH Ultrabland to either, but I wanted to try another cleanser to discover the differences and to see which one I lean towards in terms of formula, as they're both quite different.  Finally, I picked up a bath bomb for Leila – yes, it's Space Girl.  Yes, it contains copious amounts of glitter.  No, I didn't have a say in the selection and yes, I will be the one left cleaning the bath.
What was the last beauty product you snapped up?