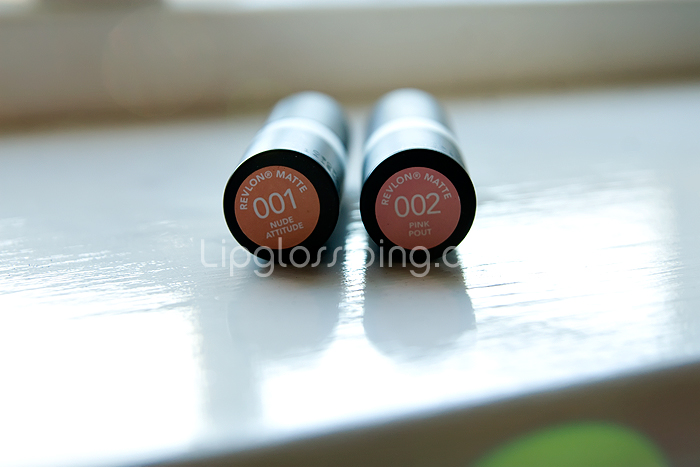 I treated myself to these 2 much talked about lippies a couple of days ago.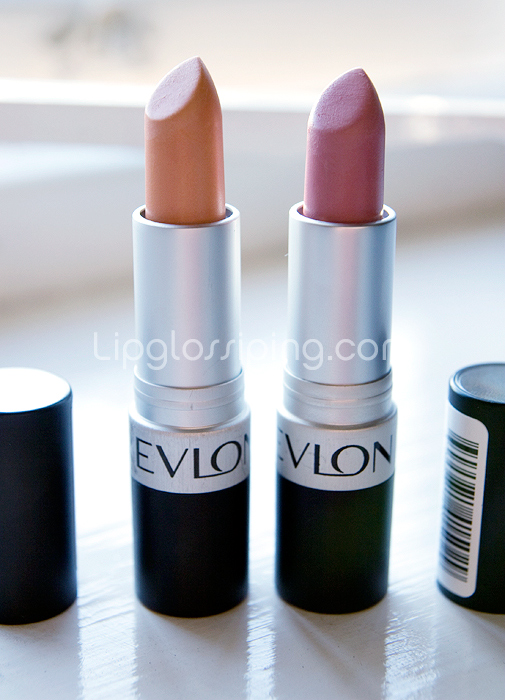 Nude Attitude is quite warm and tan, I can imagine that it would look awesome on medium/olive skin.  However, it does absolutely nothing for my cool toned complexion unfortunately.
Pink Pout on the other hand is quite a nice choice for me… It's a very cool toned pink with a hint of lavender.  Both shades are matte (as you would expect from the name of the line!)  They're quite easy to apply considering their texture… but aren't particularly forgiving if your lips are at all dry.  I would definitely pair this up with a good coat of lip balm underneath.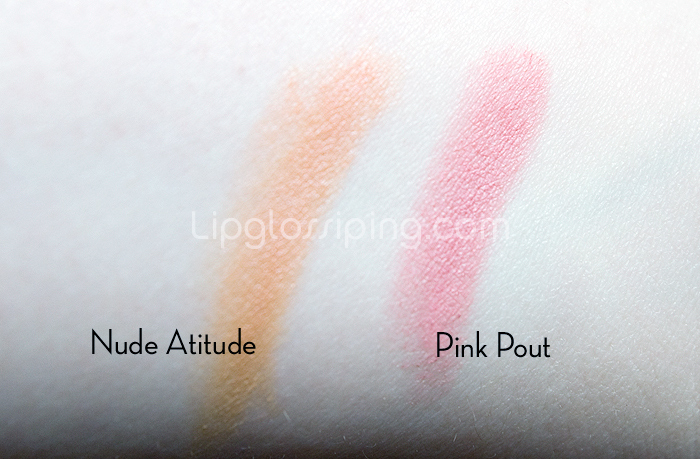 Pink Pout is looking a little warmer in the swatch above than it does in person,  the shot was taken early evening as the sun was going down.  Ha! shows how ridiculously pale and 'blue' my skintone must be if this is warm!
I shall include Pink Pout in my next FOTD in the hope it gives a truer impression.  As for Nude Attitude, I'm not keeping it.  £5 inc. postage (within UK) if anyone wants it?
Are you loving the Mattes range?  What are your favourite shades?