I don't usually post information straight from press releases unless I find something to capture my imagnation and I think it's safe to say, what with me being a tad red-lip obsessed and all, that not one two three four five but six new (and reformulated) red lip shades from Chanel was enough to turn my head!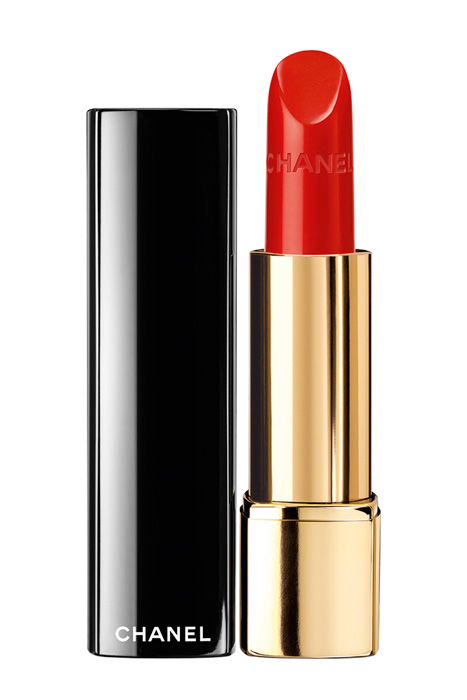 So, you want to know more about these reds?
INCANDESCENTE (shown above): a flamboyant red with insolent radiance.
COROMANDEL: a luminous and precious orange-red.
PIRATE: an ultimate, slightly bluish red.
PALPITANTE: an exquisite shade of raspberry red.
PASSION (reformulated): a dazzling and absolutely glamorous red.
INIMITABLE: an intense, irresistible red with pearly reflections.
Be still my rapidly-beating heart.  But, where's Dragon eh?
Of course, it's not ALL about the reds (though when Chanel release six in one collection, you know you're gonna be seeing a lot of RED this season), for swatches and more information – may I please point you in the direction of the inimitable Cafe Makeup who can make me drool over a swatch on a piece of paper like no other.  Go on, you know you want a new lip lemming to ease you into Autumn.
Dare you.
Shade from the new Chanel Rouge Allure collection are priced at £25 each and are available to buy online and on counter nationwide.