Another new release for Autumn/Winter 2009 is Urban Decay's new Ink For Eyes, a highly pigmented cream liner available in 6 different colours for the party season!
I received 3 of the latest shades to try out and share my thoughts with you.
They Say:
It's everything you want in a cream eyeliner! More precise than a pencil, more forgiving than a liquid, this super-smooth formula offers more control, play time, and buildable coverage than your average liner.

What's our secret ingredient? Nylon 12! This high-tech polymer decreases drag for flawless application (no skips or smears), while softening and absorbing excess oil. Color glides easily and stays true all day long. And, the formula is paraben-free!
Let's have a look at these lovely new offerings then…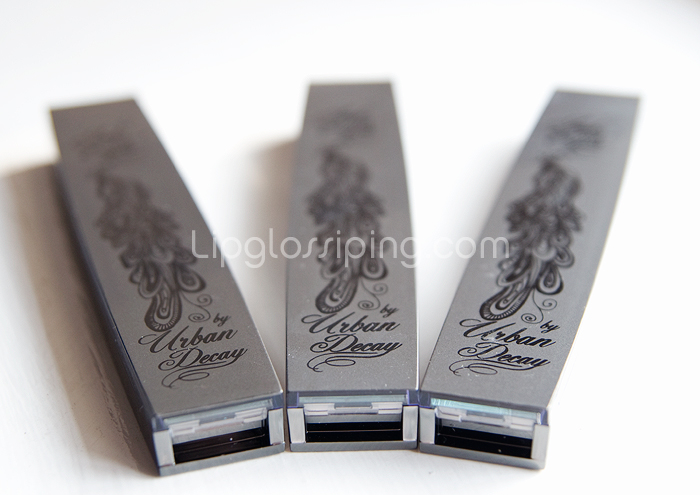 Very pretty no?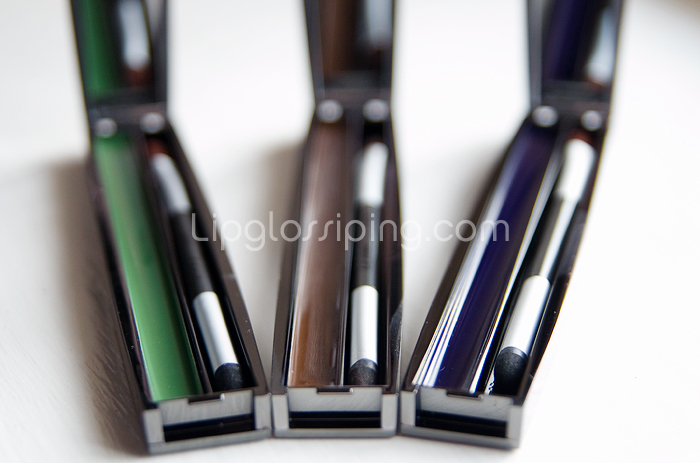 From left to right: Loaded (Deep Green), Demolition (Rich Brown), Binge (Midnight Blue)
One of the first things that struck me is the brush included with each liner.  It's really rather decent! See for yourselves:

You can achieve good precision with the brush end and the smudger is as good as anything I own to create a smokier look.
Here's a swatch of the brown.. check out that pigmentation!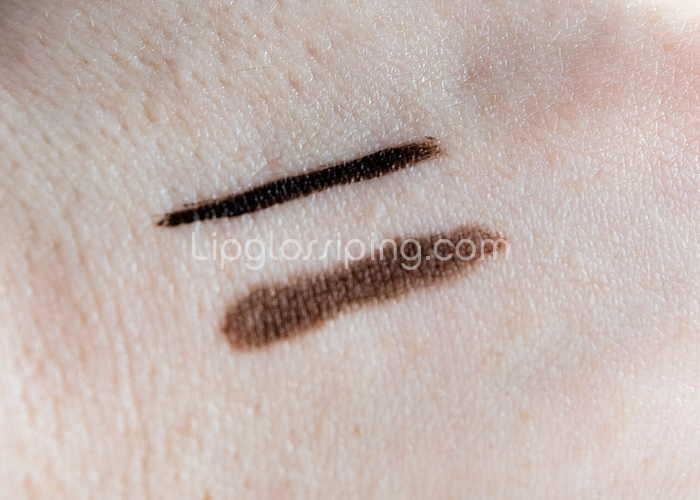 The top line shows 2 swipes of the liner whilst the bottom line is 1 swipe and then smudged out using the smudger tip.
The product applies smoothly with absolutely no drag on the eyelid I'm pleased to report.  There's nothing worse than a product which is too hard and drags on the delicate skin… my pet hate for any liner!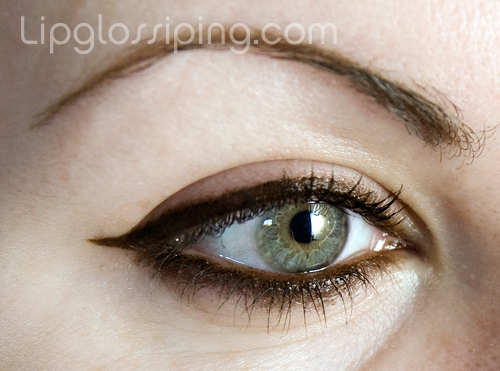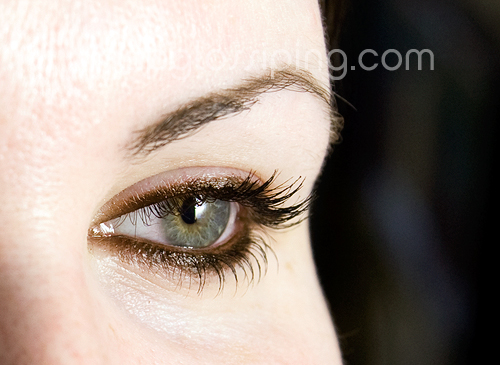 Here, I've lined the top and bottom lashlines fairly heavily (for a night-time look) and I've smoked out the lower for a more sultry effect.
This is where the product excels… I LOVE this liner for a smokier/smudgier 'rock chick' look.  It also works well as a cream eyeshadow when smudged gently over the upper lid… it blends beautifully.
If you're a fan of these kind of liners… then I don't see how these could fail to please!  Beautifully packaged with a decent brush and useful mirror, whilst the product itself is nicely pigmented and very soft, creamy and easy to apply.
My only gripe with the Urban Decay Ink For Eyes is the same gripe I have with a lot of cream liners.  Transfer.
This doesn't set too well.  I'd recommend a touch of translucent powder or eyeshadow in a similar shade to limit transfer on your mobile lids (especially if you have hooded eyelids like me).  Having said that, once smudged out a bit… I had no problems with further smudging or transfer on the lower lashline.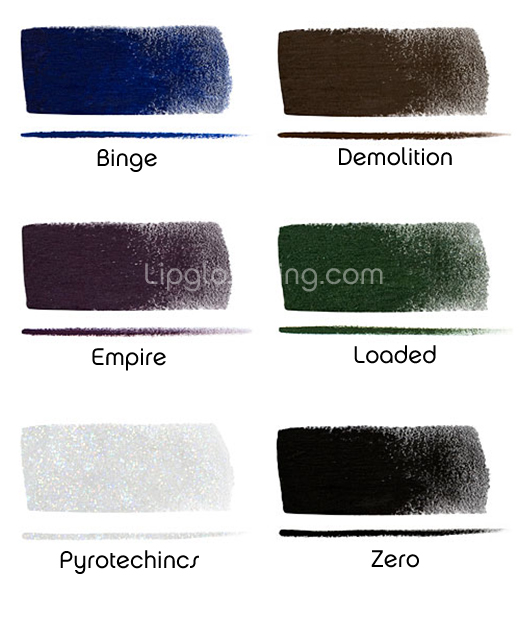 Colour-wise, I'm really tempted by the eggplant shade (Empire) for some gorgeous smoky Autumnal looks, which shade is your favourite?
Available from the usual Urban Decay stockists and priced at £14 each.