That time had come… the moment I'd been dreading for almost 8 months.
It was time to sacrifice the UDPP packaging in the quest for more product.
Thanks to some advice and gentle nudges in the right direction from the lovely girls on Twitter (AbbieandBrian, Lollipop, Ally, cosmetic-candy, melovemakeup, get_lippie, slaphappybeauty & Rhamnousia) I felt a little more confident that I could depot without removing most of my fingers in the process.
Here we go: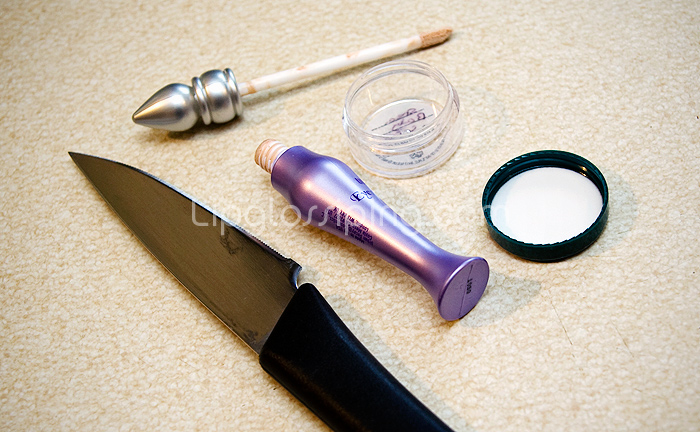 The cast of (necessary) characters.  I'm using a Body Shop sample pot – did you know that you can ask for a samples in The Body Shop?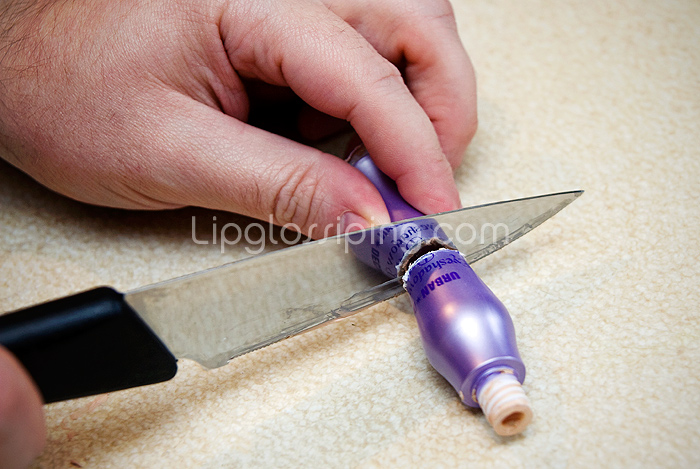 Grab your boyfriend, husband, dad (or someone else you can palm this thankless task onto) and get them to saw straight through the middle.  Make sure you're using a knife with a serated blade!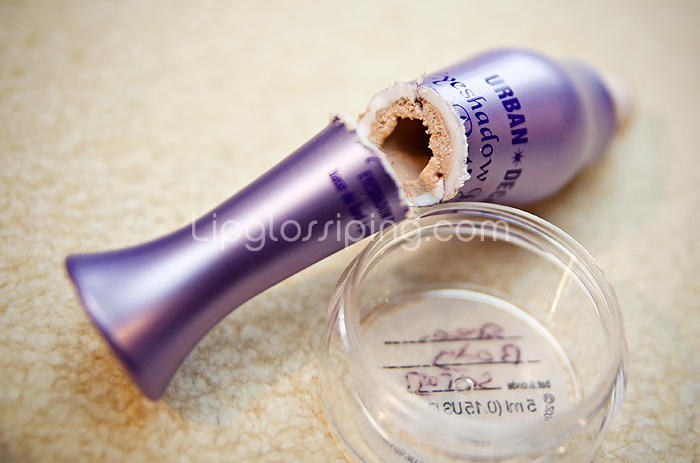 Ta-Da! Look at all that product!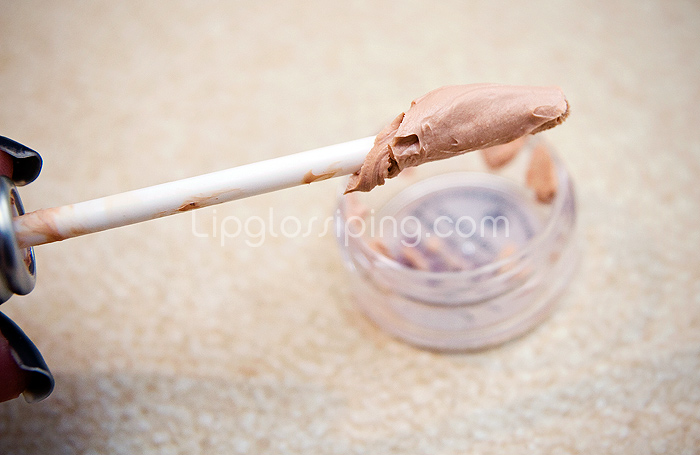 Look! That's enough to keep me going for another month right there!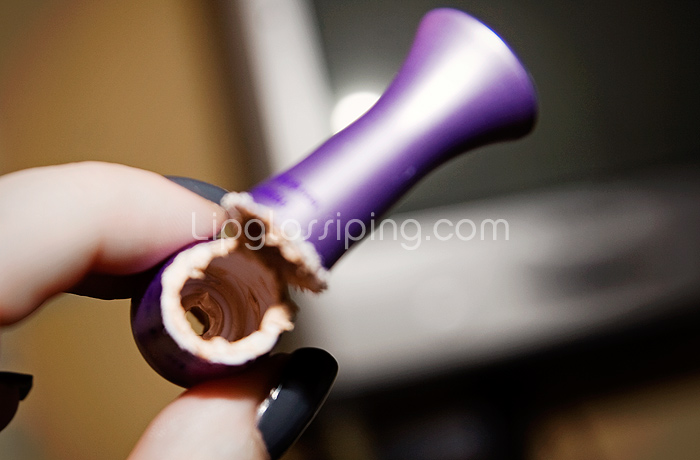 All scraped out..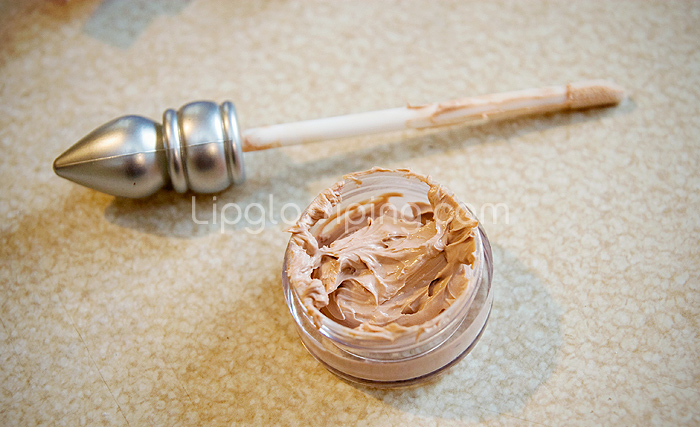 Goodness me, that would have gone in the bin if it weren't for all you lovely bloggers alerting me to the packaging shame that is UDPP
But wait! There's more! – Get that knife back out and start sawing the bottom of the tube too, 'cos look!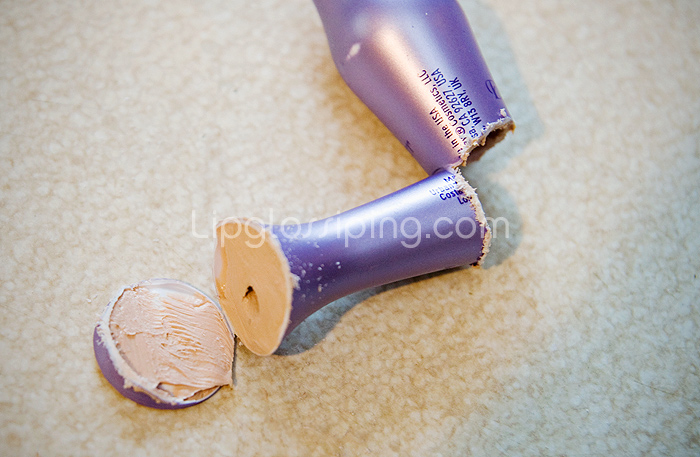 Yes! Shame on you Urban Decay!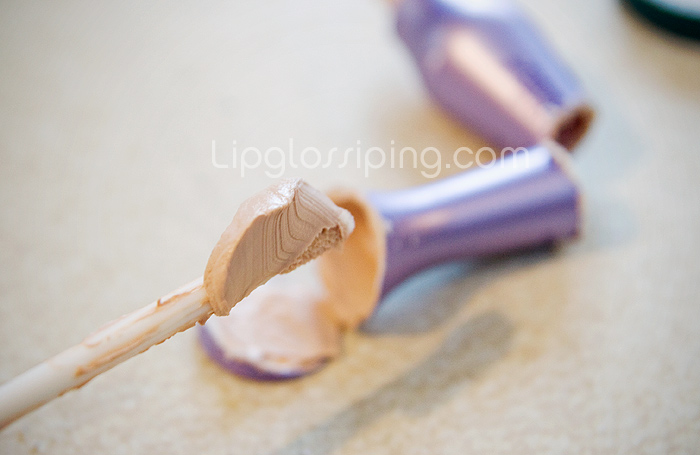 Get every last splodge!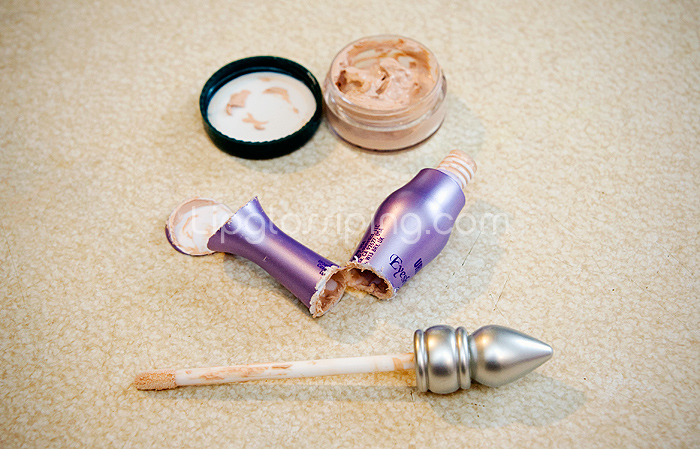 Et Voila! One dead UDPP tube and one very nearly full pot of Primer Potion.
I know, I know… there's hundreds of these tutorials about now in the blogosphere and on youtube.  I should know, I've watched most of them…
Why add to it?  Well… because DESPITE that – I very nearly just binned the UDPP without doing this.  I figured it would be too much hassle, too hard, too whatever other lazy ass excuse I could come up with.
It was fine.  I mean, it was hard work waiting patiently whilst my husband sawed through the middle bit… FASTER *whipcrack* – but he got there in the end.  So, I'm happy to saturate the UDPP depotting tutorial presence on the internet if it helps bully YOU (or your general dogsbody) into making sure you do this when the time comes.