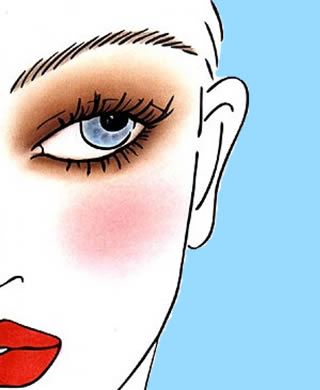 I've spent the last 14 years swirling, wiping and generally smearing the setting powder "du jour" onto my face.  Only in the last month have I started patting it on.  Whether with a large fluffy powder brush or a sponge… I just pat, pat, pat and get better, more even and less cakey coverage.
What else…
Oh yes, brows.. if I press my finger where my natural arch is and gently pull the brow/skin taut… I find it much easier to brush the brow powder through and I get a much neater, more defined result.
What are your application A-ha's!?