Don't walk…. RUN to the Barielle website where until the end of the week you can take advantage of the Buy One Get One Free offer that's ongoing on the Spring/Summer shades.
But… as if that weren't enough… they're automatically deducting ANOTHER 20% at checkout which means that you can nab two Barielle's for £6.40!
Ordinarily retailing at £8 a piece, we don't need calculators to deduce the amazing value in that offer!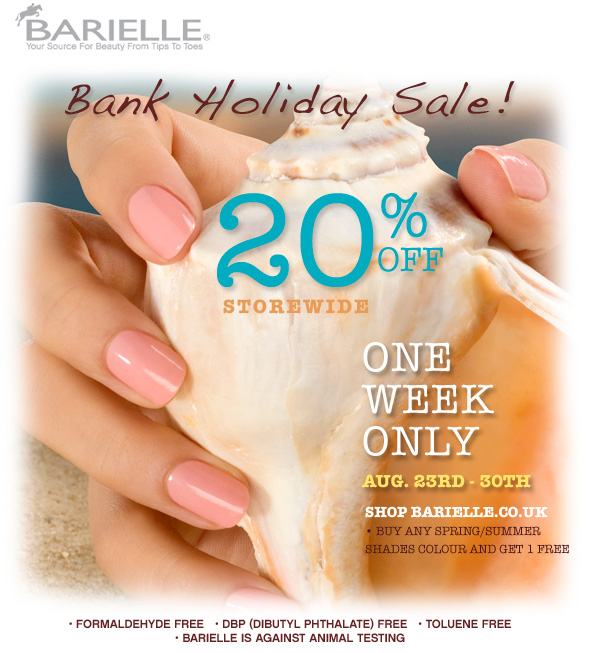 If you want a quick recap of the Barielle shades I've featured so far (inc. some of the Spring/Summer offerings):
Belly Dance
A Bouquet for Ava
June Bug
Decadence
Polished Princess
Falling Star
Make it a Latte
Grape Escape
Let me know if you indulge!