So, after some suggestions from you lovely ladies (and before consigning the Supra Color to the ever-growing pile of "tried but don't love" products) I thought I'd give the Kryolan Supra Color another go with some UDPP underneath.

tick tock tick tock…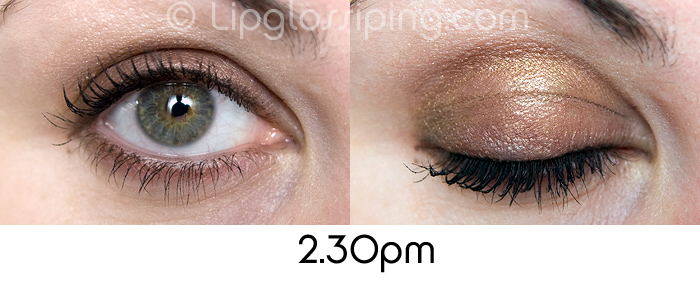 So, that's 4 hours… an hour longer than last time.  I don't see any improvement in the creasing issue do you?
Even worse… it's slid my eyeshadow *up* my lid so It looks like I've applied my eyeshadow with a freakin' set square for precision. *That chick looks like she could do with a 217 for Christmas*
I'm admitting defeat on this one.  I wanted to love it for it's reasonable price, the way it makes pigments even more vibrant, the way pigments stick to it like the proverbial to a blanket.  But creasing is never a good look *sniff*.
Onwards and upwards! Aqua Color next?