If you like your purples, get ready to put a padlock on your purse.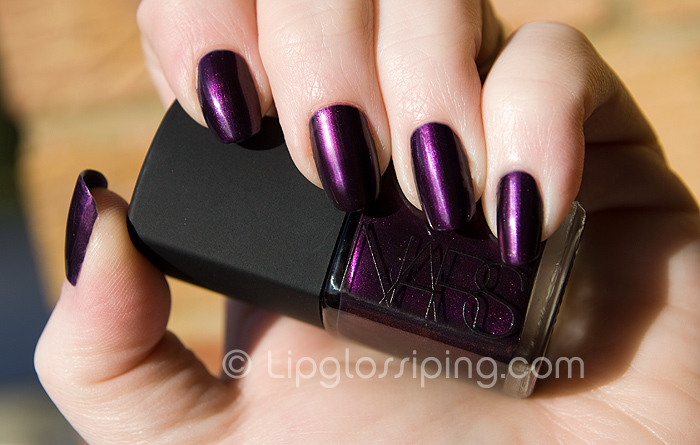 NARS Purple Rain is such a beautiful, beautiful colour.  A warm-toned purple that has that ethereal 'lit from within' quality with it's blackened edges and glowing centres.  Packed full of grown up shimmer (I can see red and blue in there).  2 coats for full opacity with no formula issues at all.  I'm deducting one point for the handle.  I had to do some major q-tip clean up because I found that huge chunky square handle a nightmare to wield with any accuracy.
Longevity is great so far… 3 days with barely any tip wear and not a chip in sight.  I guess I should be going for some lighter more spring-like shades now…. too bad I still have loads of dark polishes I haven't played with yet!