01/02/2010 (UK Date Format) – This post is overdue an update.

I've been revisiting this mascara throughout January.  And the formula feels thicker to me now.  It's less clumpy (although I still wouldn't advise more than 2 coats) and I'm finding that it nicely defines my lashes.  I need to update with a photo, and I shall do that very shortly.  But I wanted to put this update in now as I saw that I was receiving a few Google search referrals to this page.

As it stands, I would repurchase this mascara… I'm not sure *why* I found it so hard to work with back in November, but it seems like a completely different formula to me now that it's aged a little… I'm enjoying it so much that I took it on holiday with me as my only mascara, that sounds like a silly 'compliment'.  But when you have as many mascaras in rotation as I do, it's a big commitment!
When I was in Superdrug the other day, I was looking for some of Bourjois' new makeup removers and skincare products when I spied this unremarkable looking tube on the shelves.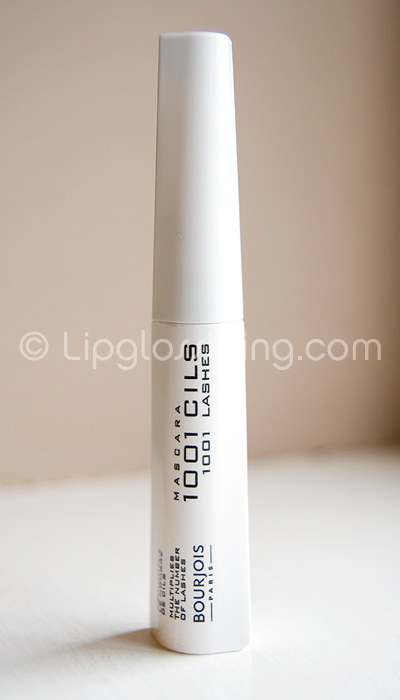 Bourjois 1001 Cils…
I adore mascara, I have no less than 7 unopened tubes sitting in my makeup drawers at home, waiting to be put into action, so of course… I had to buy another one.
With mascaras, innovation seems to be the buzz word "du jour" and it's not about the formulas…  It's all about the brushes at the moment.  I'll happily admit that I'm a total sucker for this.  I love me a good explanation as to why a mascara brush is gonna make me look like bambi on steroids.
So what's the USP of this one?
Bourjois says:
Say good bye to mascaras that only thicken or lengthen the lashes! Bourjois goes further and multiplies your lashes*

* visual effect

Excellent! How's it gonna do that then?
The revolutionary patented** double helix brush has astonishing powers: with its twelve rows of bristles, it works on every single lash, even the very smallest. In just one application, every lash is reached and fully coated from root to tip without clumping.

** patent pending
Right-O… No clumping, Multiplied Lashes and a Double Helix Brush…
Double helixes rock. It's true…
Think DNA, responsible for encoding all the genetic information in our sad little lives.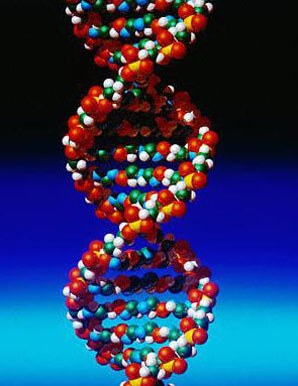 And how about the Double Helix Nebula, found in the middle of our very own Milky Way galaxy?
Not quite so impressive, but interesting nonetheless is Bourjois' 1001 Cils Mascara Brush: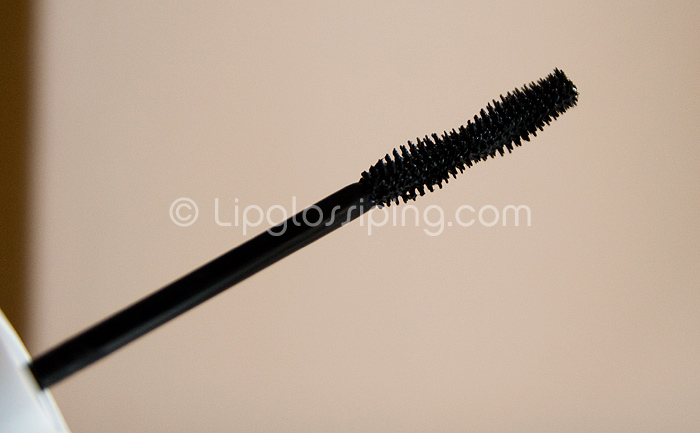 It's a plastic spiked brush as opposed to fibre bristled, which usually works nicely for my lashes.  Do you have a preference?
The formula is quite wet… one of those "sneeze and you'll *really* regret it" types.
The head of the wand is really flexible compared to the shaft.  When I was putting the wand back in the tube, I hadn't quite aligned it properly and instead of it simply jamming and not going in the tube as what usually happens… the head flexed and "pinged", flicking mascara on me. Nice.
It clumped on the first coat and spread itself over my eyelid thanks to the thin, wet formula.
I didn't find it particularly lengthening, volumising or 'multiplying'.  The only positives I have are that it contains a nice strong black pigment and thanks to the thin brush you can reach the inner lashes with ease.
Here's some before > afters:

I wouldn't repurchase.
Bourjois 1001 Cils/Lashes is currently priced at £6.99 in Boots (I can't remember how much I paid in Superdrug), RRP: £8.99