A few of you eagle-eyed ladies spotted the manicure I was sporting in my NARS post!  *Looks at Kim, Danielle, Rae and Dee*
It's the bomb! The Glitterbomb!  I originally had an Orly taupe shade on my nails that was looking a little tired… so I played at "How much glitter can I put on my nails in one go".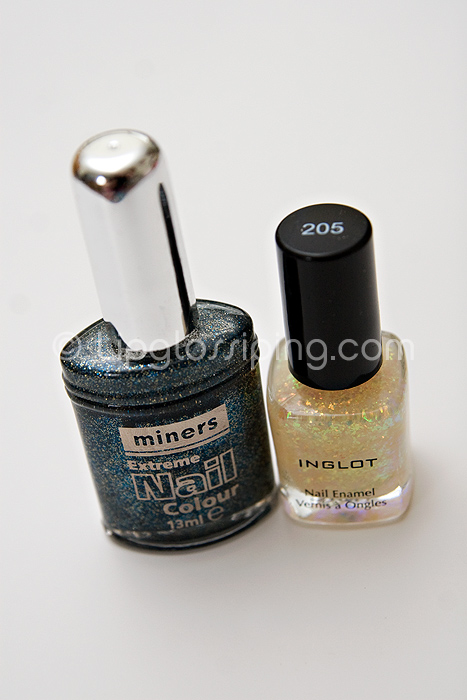 The Miners Extreme Nail Colour is now discontinued I'm afraid, but it's surely easily dupable?  I paid 99p for it a few months ago from their website. I think they may be sold at Claire's (or at least they used to be).
I applied 2 coats of the Miners over my gnarly taupe polish and then finished off with a "top coat" of Inglot's flakes.  A cheaper and more accessible version of the flakes would be GOSH Rainbow. (I can't find it in my local Superdrug).
Ta-da!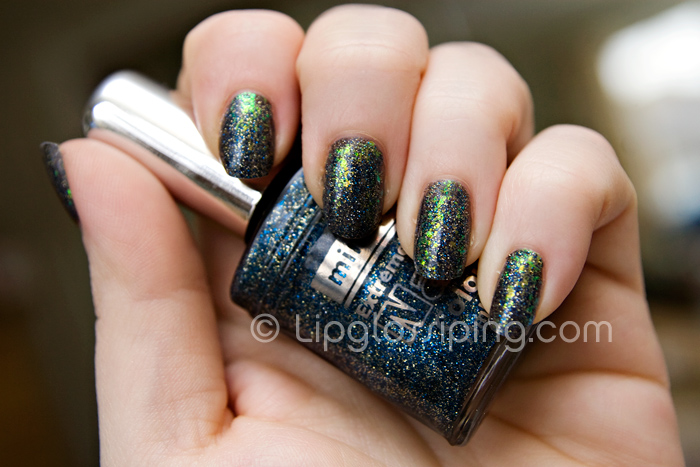 I don't even bother with cotton pads for removal of these glitter-fests.  I just fill the lid of my nail polish remover with the solution and dip for about 3/4 mins per nail.  That dissolves enough polish for one firm swipe of a cotton pad to do the job.
Have you been indulging your inner 4yr old lately?  Is glitter even remotely on-trend?  Do we even care?