A dark brown holographic? This is stuff of my dreams!
It's pretty similar to the first Layla Cosmetics Holo I posted from my recent haul: Misty Blush, albeit a little less red-toned… if you're a fan of the base shade, get both… if not, it's quite hard to choose between them.  I had guessed that they'd be close-enough for me not to need to buy both but I love these darker holographics, so I just couldn't walk away with only one.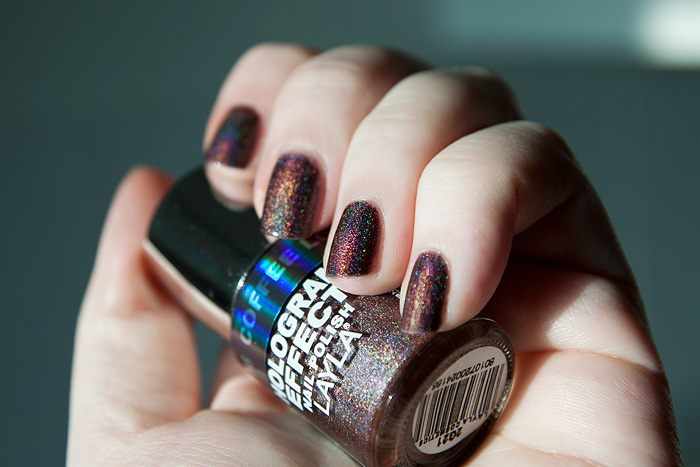 Application once again, needs three coats to ensure no patchiness but each coat dries quickly and didn't give me any major issues.  I'm sorry for the (almost daily) Layla spam but I'm taking massive advantage of the sunshine while it lasts!
Layla Coffee Love Hologram Effect Nail Polish is priced at £5.32 and available to buy online from amazon.co.uk
if you liked this post, please don't forget to check out my subscriber options, here