I've mentioned these maybe once or twice (or 7 or 8 times)…
When I first tried a GOSH Velvet Touch Liner, I was genuinely amazed at how they performed.  They just work.  They're creamy and smooth to apply.  Once applied they don't budge from the waterline on me for around 6 hours and if applied along the lower lashline, they don't move until I remove my makeup that evening.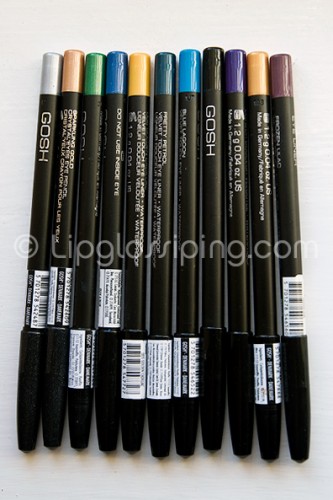 They come in an amazing array of colours and each pencil will set you back around a fiver.
I realised a few weeks ago, that since buying these I hadn't reached for any of my other pencils (and eyeliner is kinda my 'thing', so I had a few!).  I ended up giving away, selling or binning my eyeliner stash and am now on the wonderful mission of hunting these down in every shade available.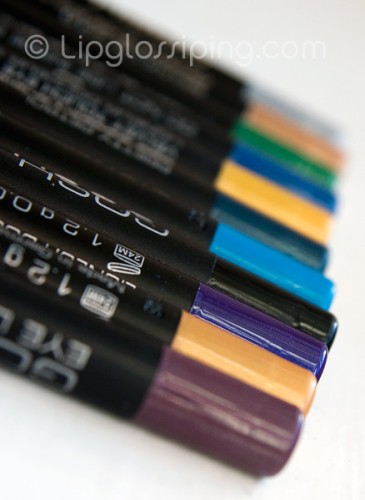 Have you ever 'purged' your stash in such a way?  Now… if only I could do the same for mascaras…
GOSH Velvet Touch Eye Liners are priced at £5 each and are available from Superdrug (instore & online).  Don't forget, there's a Superdrug 3for2 promotion going on at the moment aswell!