Did you know that April is Earth Month?  Well it is, so listen up!
Now in its 12th year, Aveda created Earth Month in April 1999 to raise awareness and funds for critically important environmental issues around the world, and has since raised more than $18 million for organizations that directly affect environmental change.
This year, Aveda are focusing on helping to provide access to clean water and sanitation for children and families around the world.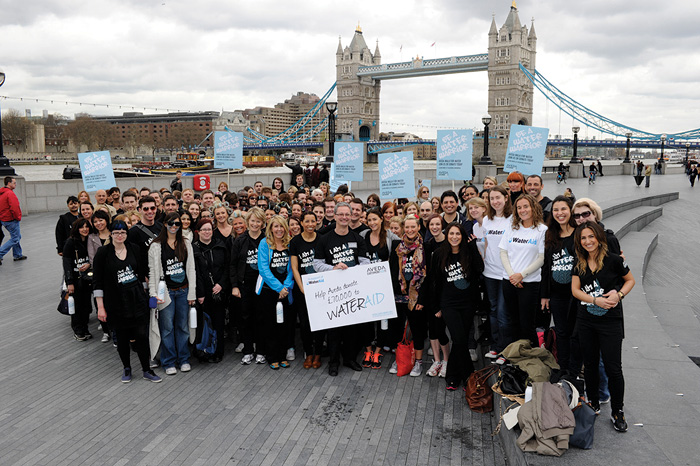 Lisa Snowdon and Margherita Taylor join Aveda's 2011 Walk for Water as part of 12th Earth Month Initiative
Last week, the brand successfully organised and completed a five mile "Walk for Water" campaign along London's Southbank, raising funds for Wateraid along the way.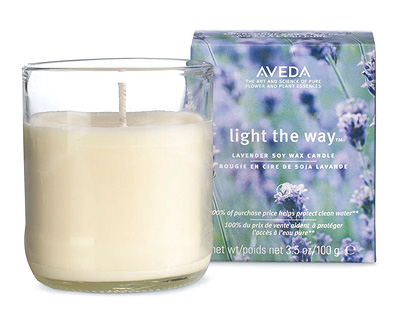 The company have also released a rather lovely, limited edition "Light The Way" candle.
The Aveda Light The Way candle features a French-inspired aroma made with 100 percent certifed organic ingredients, including lavender, lavandin and clary sage sourced from the Diois region of northern Provence, France.
Formulated from soy wax, which means that the candle burns cleanly and completely from first light through to final extinguish.
The candle retails in the UK for £16.
Of that purchase price, £12.80 per candle sold in the UK will go to Global Greengrants Fund (GGF) and their water-related projects.
.
.
Origins have established a partnership with Global ReLeaf to plant trees and restore wildfire-damaged areas which means that for every Plantscription sold during 17th – 30th April 2011, Origins will plant a tree on the customer's behalf.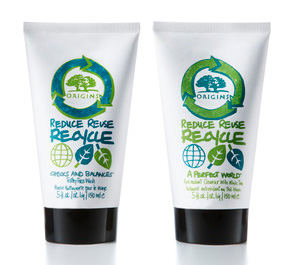 What a good way to get green thumbs without getting dirty!
In addition to this, you need to know about their trade-in/amnesty deal!
For one day only on 22nd April 2011…
Customers can bring in any current skincare product (any brand, full or empty) and trade it in for a complimentary full size of either Checks and Balances Frothy Face Wash or A Perfect World Antioxidant Cleanser with White Tea.
That's a deal worth £16/€23!  Yes, really!
To find your nearest Origins counter/store, check the Origins website and search for your postcode.
.
.
Finally, French organic beauty brand Melvita are celebrating Earth Month and honouring their own bee-entwined roots by installing an apiary above their London flagship store in Covent Garden in an attempt to protect the declining bee population!

The apiary will be a permanent fixture on the roof of the Covent Garden store and also celebrates the launch of The Melvita Foundation which exists to protect the environment and bee populations around the world.
"We should not be scared of bees.  They are the guardians of the environment, they contribute to ecological biodiversity.  With the Melvita Foundation, you can act and protect them" Bernard Chevilliat, Melvita Founder.
During Earth Month, Melvita customers can help add more hives to the Melvita City Apiary through purchasing select Melvita products which contain honey.
•  Hydrastim – £22.00
•  Softening Hand Cream – £12.00
•  Apicosma Body Balm – £19.00
•  Softening Shower Gel – £9.50
•  Capiforce Hair Mask – £18.00
For each of these products purchased, Melvita will donate £1 to the Apiary fund, which will raise money to buy new hives and to further encourage the protection of the bees in and around London.
If you want to learn more about the Foundation, Melvita are holding a Bee Workshop on the 22nd April in the St Martin's Courtyard store from 1pm – 4pm.  It's open to all, so pop along to take a closer look at the bees and indulge in some free honey tasting!