So um… Stiletto Nails…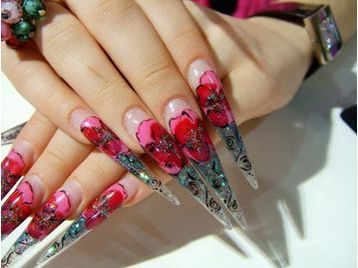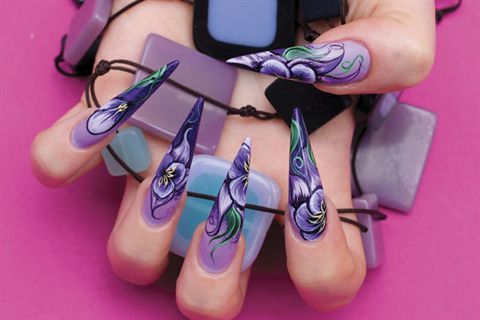 Would you?
Nails like this generally polarise opinion.  I know some people genuinely feel repulsed by very long nails let alone pointy ones which leaves the rest of us clambering to book ourselves in with our nearest nail techs faster than it takes a lick of Seche Vite to dry.
Me? I've surprised myself by coming to the conclusion that I'm genuinely sat on the fence over this one.
I'm drawn to them as art… would I though?  Probably not.
Ohhhh wait, I dunno though… Mr. L would shit his pants if I trundled into the bedroom rocking those tips.  And that my lovelies, would make it *totally* worth it.