I'm a consummate lip gloss addict (hence the title of the blog!) – they're easy to apply, completely portable for quick touch ups and feel more moisturising on the lips than lipsticks.  I have a particular fondness for glosses which contain a little bit of sparkle.  Yes I am 4 years old.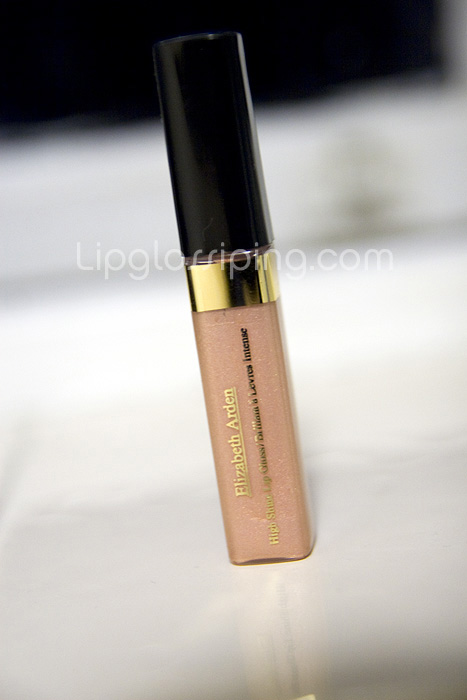 Here's one of my latest acquisitions!  Elizabeth Arden is one of those lines that I'm perpetually unsure of – it always feels so elegant and timeless but usually ends up disappointing me.  Not this time!
Elizabeth Arden's High Shine Lip Gloss in #10 Pink Champagne is such a beautiful natural peachy colour with a hint of warm golden sparkle.  It's your standard doe foot applicator in a classy little square tube.  Consistency is thick and a little gloopy to apply but not uncomfortably sticky… I'd give it a 6 out of 10 on the stickiness scale (where Lipglass is  a 7 and superglue is a 10!)
It has a beautifully soft sheer finish with a subtle plumping effect thanks to the multi dimensional high shine.  It doesn't dry out my lips and is completely flavourless – something I always like!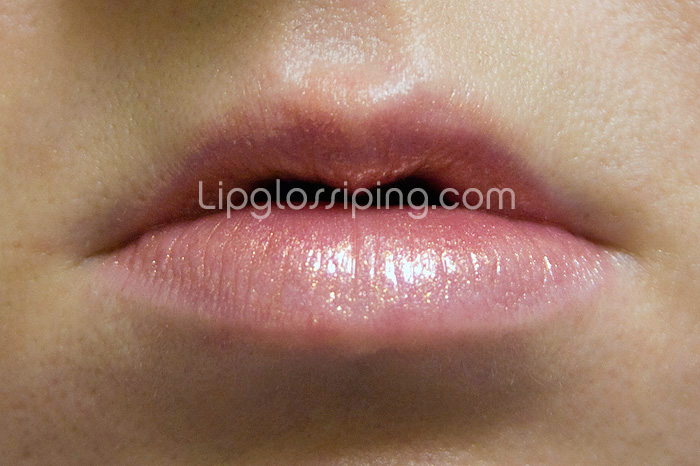 My complaint (and unfortunately it's not a inconsequential little one) is staying power.  You'll need a touch up after eating or drinking, the shimmer survives – but the tint of colour sadly doesn't.
All in all, a great buy for the summer!
[starreview tpl=14]