I always protest that I don't like pastels… and on paper, I don't.  They're insipid and make my hands look pudgy and blotchy.  I know that my fingers look far more slender with darker tips… but then I look down at my nails and get that happy feeling that only light and airy colours can bring.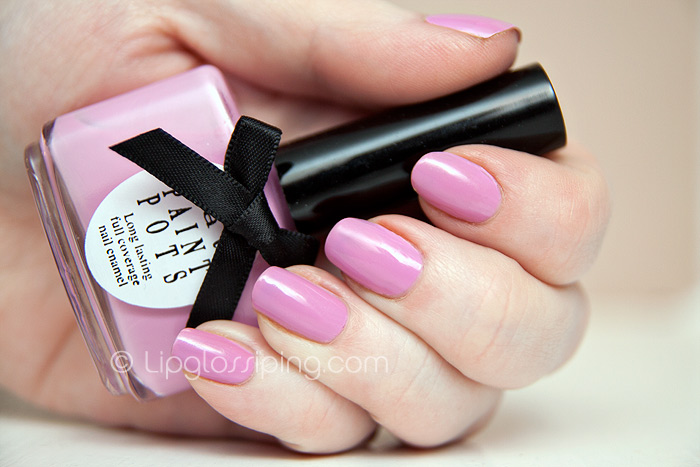 Ciate Fun Fair is a cool toned cross between pink and lilac… the thing that strikes me most about it though is that it doesn't look too stark.  Anything that leans towards pale AND cool does tend to start looking a little chalky and obvious.  Fun Fair just about keeps it's dignity intact!
The formula was fine, one of those polishes that really come good on a 2nd or 3rd coat.  Don't expect to be happy with this on it's first coat.  I find that to be true of a lot of Ciate polishes.
Wear was good too… it lasted a full 3 days before tip wear became noticeable enough to make me want to remove it.
Ciate Fun Fair is priced at £9 and available to buy online from The Powder Rooms.