….As of 12.30am on the 21st Feb, the Alice in Wonderland Palette is out of stock on Debenhams.com.  That's about 12hrs after it was first released right?
How do I know this?  'Cos I've been umm-ing and ahh-ing all bloody day trying to decide whether or not to purchase the one I've had sitting in my basket since lunchtime to keep as a little makeup heirloom for Leila.
At 12.30am, I decided to go for it!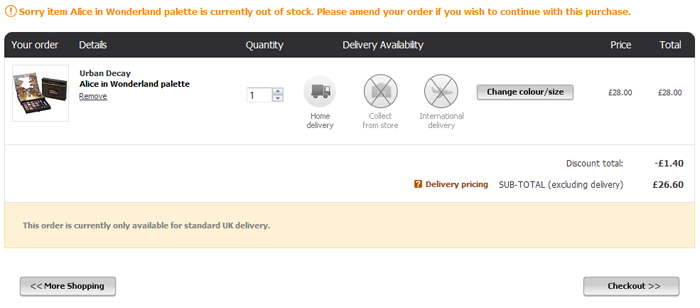 BUGGER!
Hurry up and come back Alice!  Will it be there when I wake up in the morning?