As part of Nicki Minaj's collaboration with OPI this month, her collection features the infamous pale, bubblegum-esque Pink Friday* shade that first reared its head with last year's MAC partnership.  It's not pepto-bright but the chalky pink will stand out against most skintones – it's not one for shrinking violets.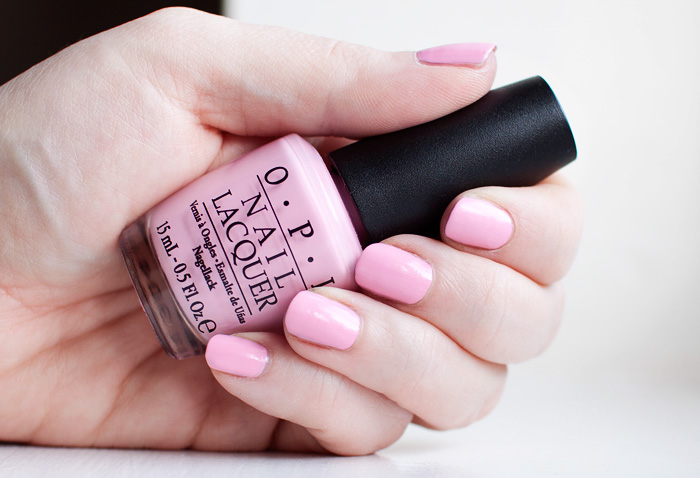 The formula was thick and you'll need a little patience to ensure a smooth finish unless you're willing to go the 3-coat option which will obscure any streakiness from the first two coats.  I'm sure the shade isn't massively unique but I don't actually own any dupes and infact, only two others that are remotely similar – I don't usually go in for these finger-popping pale shades but I do like how this one looks once applied.
Pink Friday (and the rest of the Nicki Minaj collection) is available to buy online priced at £10.50 from official stockists, Lena White.
While I was comparing pinks, I thought I'd paint up a nail wheel showing some of my favourite pinks…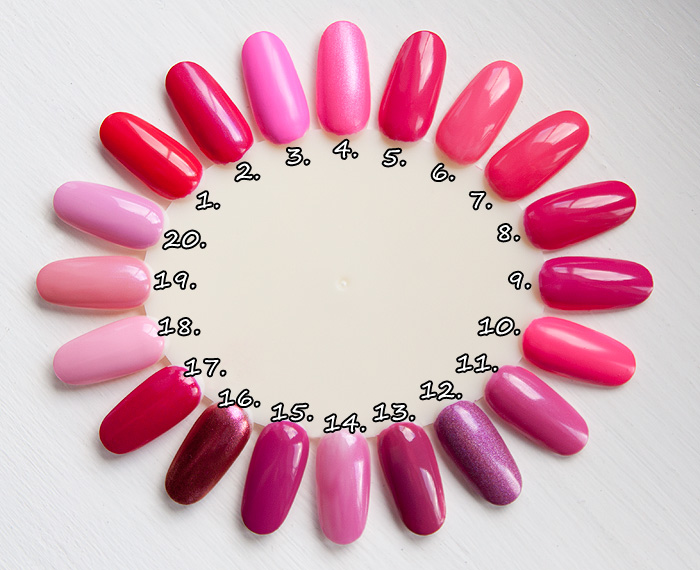 1. ByTerry Terrybly Nail Laque – #2
2. Nails Inc. – China Town
3. Spa Ritual – Knowledge Is Power
4. Orly – Flirty
5. Butter London – Primrose Hill Picnic
6. George at Asda – Groove
7. Mavala – Sweety
8. Nails Inc. – Pelham Crescent
9. Barry M – Fuchsia
10. Eyeko – Punk Polish
11. Mavala – Graphic
12. H&M – Sinful Senorita (holo)
13. Ciate – Plastic Fantastic
14. Butter London – Twee (layering polish)
15. Ciate – Main Stage
16. Accessorize – Pink Spice
17. China Glaze – Ahoy!
18. OPI – Pink Friday
19. Mavala – Miami
20. Ciate – Fun Fair
What are your favourite pink nail picks for Spring?
* press sample