Over the years, I've slowly discovered that as much as I love my makeup, I can also be rather lazy about it.  An example of this is my love for palettes.  I like knowing that someone has taken the work out of choosing which shades goes with which to ensure that I don't end up looking more Coco the Clown than Coco Chanel.
There are a few single eyeshadows that you'd have to prise out of my cold, dead hands before I'd relinquish my grip but for the most part, I'm pretty commited to having the hard work done for me.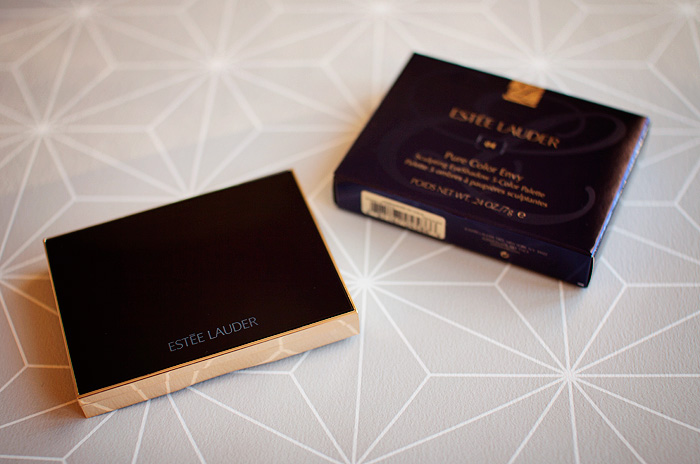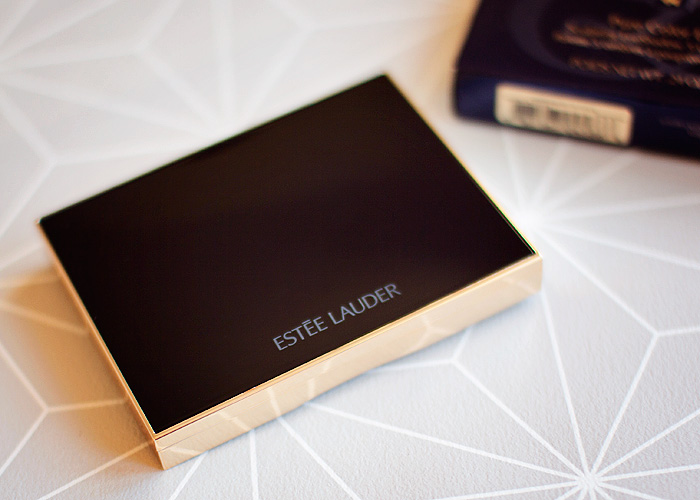 Estee Lauder's latest palette launch features a new line of Sculpting Eyeshadows that are firmly grounded in the neutral camp.  Offering a total of 12-different palettes across the range with shades that are designed to add definition, shadow and highlight to the eye area – these haven't been created to break ground on new trends… you'll have seen these shade combinations a hundred times over but they have been designed to make mornings easier.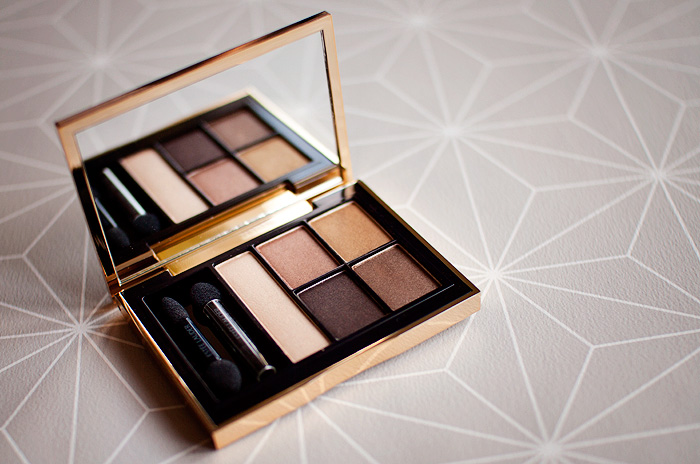 In my posession, I have 04 Rebel Metal – a collection of golden, metallic hues.  Each shade is a shimmer, there are no mattes at all.  I prefer balanced palettes that offer a matte, I'm too old and wrinkly to wear shimmery shades in my eye socket!  Having said that, the five shades do deliver some pretty, subtle nuances between them and are nicely colour-balanced to ombre across the metallic spectrum.  The palette definitely leans to the warm side but should suit most skintones well.
Pigmentation is good and the texture from each pan is pleasing, I've found some Estee Lauder shadows to be a little firmly-textured in the past… particularly the paler shades.  This palette, though not quite "buttery", is easy to apply and wears nicely when applied both wet and dry.  As you might imagine, wearing these metallic shades wet creates a far more impactful and intense look, it's nice to have the option.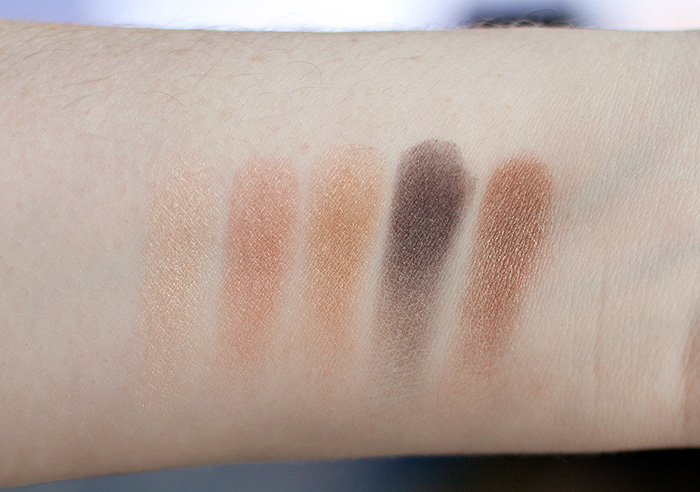 Despite eschewing a primer, I found these to be fairly crease-resistant, they didn't move about on the eyelid but instead, faded gently as the day wore on.  In all honesty, I can't say I'm hugely excited by this release but at the same time, there's nothing I can moan about either.  There's nothing wrong with them per se… they just don't get my makeup-loving heart a-beating.
Perhaps I've been exposed to too many palettes of golden neutrals over the years *cough* Naked *cough* but for the £40 price tag, I'd gently suggest that your money could stretch further, whilst getting the same quality… from a purchase elsewhere.
I'll still be checking out some of the other colour-combinations on counter though, you never know where that perfect taupe is lurking!
Estee Lauder Pure Color Envy Sculpting EyeShadow 5-Color Palette in Rebel Metal is priced at £40 and is available to buy on-counter and online from esteelauder.co.uk, johnlewis.com, and debenhams.com
*press sample
if you liked this post, please don't forget to check out my subscriber options, here