This past week has been an absolute horror for trying to get some blog photos taken, I've had to push a table directly in-front of a huge window in an attempt to capture at least, some light. Apologies if the photos seem a little grainier than usual, that's me whacking the ISO up higher than I would want to. But anyway…
I told you about Bare Minerals new range of concealers a couple of weeks ago, and featured one of those brightening under-eye type pens that add luminosity to the more shadowy areas of the face. I also told you how, on me, it didn't make a difference… thanks, in part, to not actually having too much in the way of under-eye discoloration and shadows. Yay me!
However, what I lack in the way of under-eye circles, I totally make up for in redness. Across my cheeks and my nose. It's not full-blown rosacea or anything as serious as that, I just like vodka too much. I'm kidding!! In my case, it's just the curse of a celtic complexion and general diffused capilliarires under the surface of the skin. Nothing a bit of makeup doesn't tone down… but will Bare Mineral's latest correcting concealer do the job?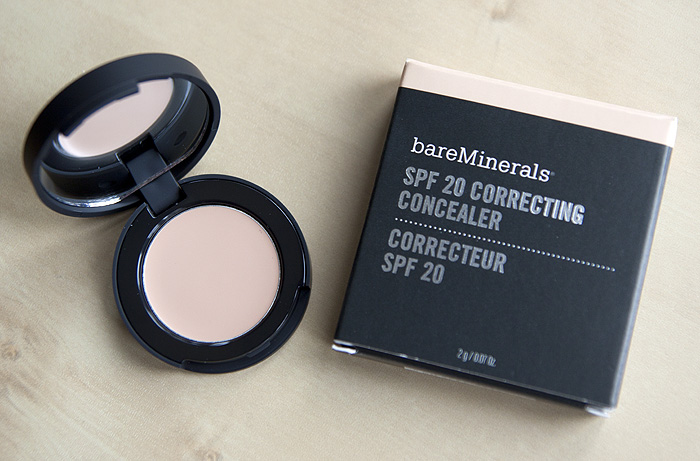 I'm gonna get the comparison out of the way… texture-wish, it's similar to Bobbi Brown's Creamy Concealer, there's a lot of slip in that there compact.  This makes it super-easy to apply with your fingers or a brush without dragging across your skin – perfect for under the eyes.  Another similarity is in the level of coverage, this provides very good, almost full coverage where it's needed most and a little goes a long way.
It's all good so far!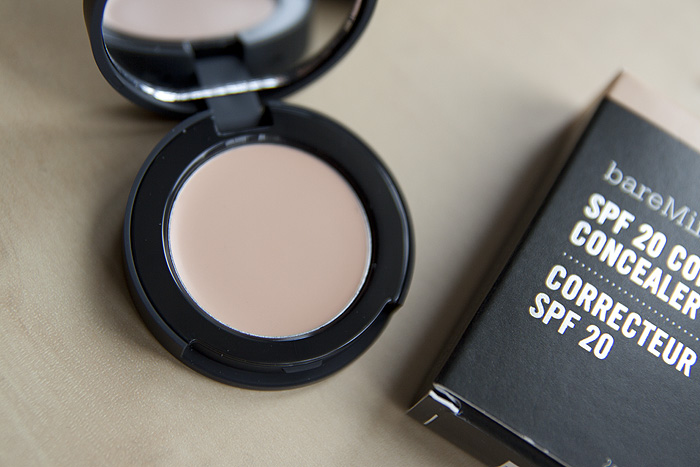 Colour-wise, this is Light 01, which is indeed pretty pale and cool-toned, the pink has a touch of peach to it in my opinion… bringing some great colour-correcting tones to the table.  Peach is great for concealing that bluish-grey hue that under-eye areas can often present.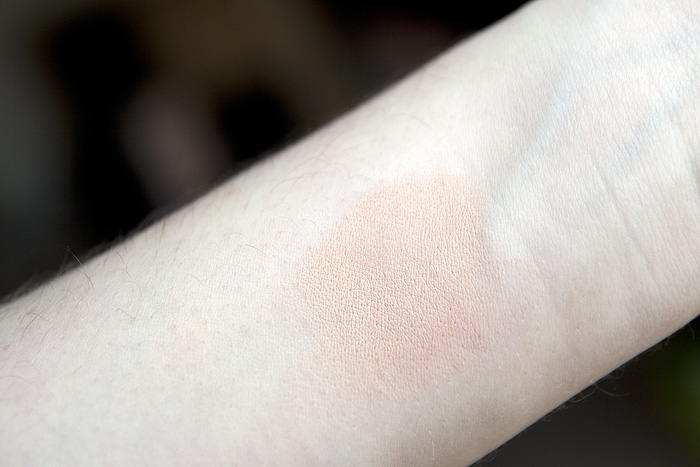 You can see in the photo below that coverage is indeed, pretty impressive.  It all but cancels out the redness and gives me a more even complexion upon which I can apply my foundation.  Indeed, by the time my foundation had warmed upon my skin, there was literally no redness left.  My only negative with the Bare Minerals SPF20 Correcting Concealer is that despite its emollient texture, it clung a little to some flakes on my nose… flakes that I wouldn't have even noticed before putting the product over them.  This is not a good thing, clearly.
Having said that, I think that I'm going to persevere and try some different application/prepping techniques.  The coverage is too good (whilst feeling so light) not to put some real effort into getting the very best from this product.  I can't say how it would fare on oilier skin tones, but I would definitely recommend setting it after application if you are prone to watching your makeup slide off your face by lunchtime.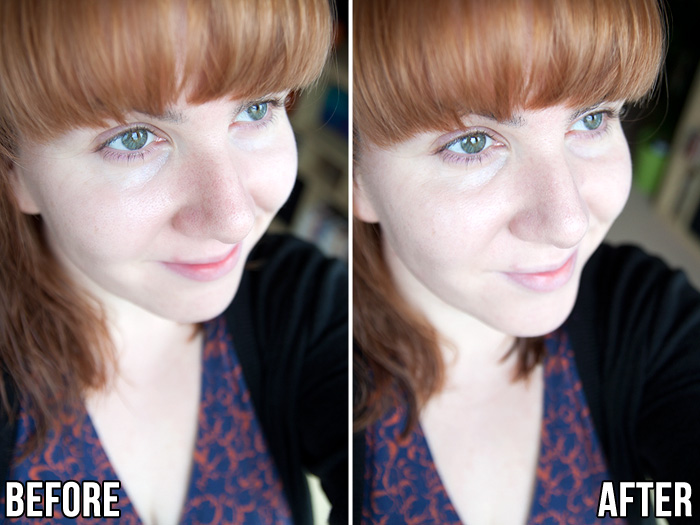 Bare Minerals SPF20 Correcting Concealer is available now, online and on counter – priced at £21 for 2g.
* press sample