My last foray into ELF's eyeliners was not a successful one.  About a year ago, I picked up a couple of the liquid liners they do and HATED them.  Scratchy and lacking in pigmentation made them a huge fail for me so I was ready to be disappointed when I accepted the offer to try a liner from the new ELF Studio Cream Eyeliner range.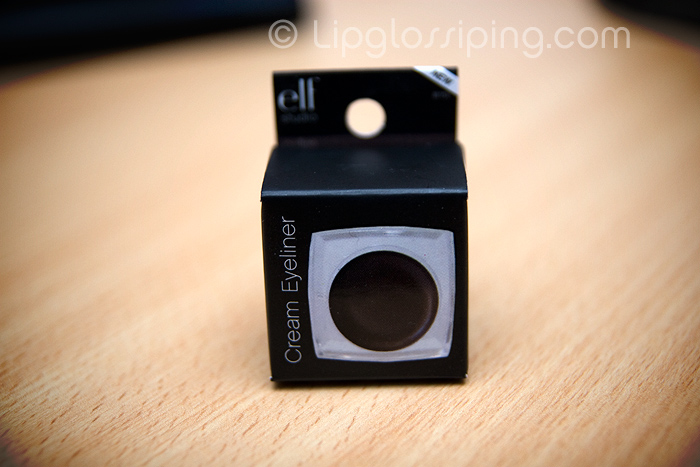 I chose Coffee, a medium brown shade.  There are currently 4 shades in the line up: Coffee (medium brown), Black, Midnight (dark blue) and Ivory (off white pearl)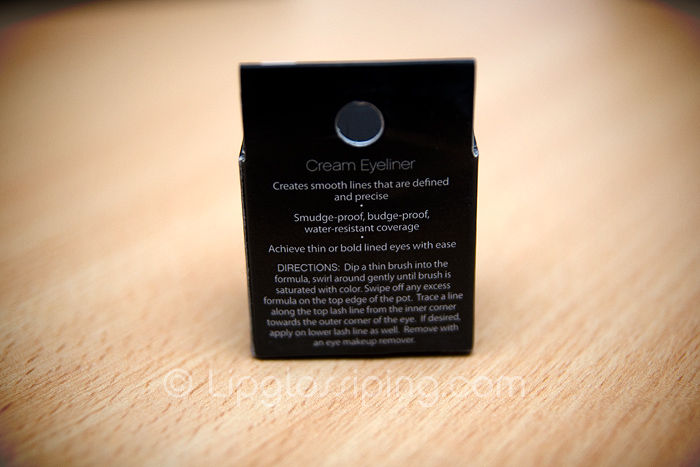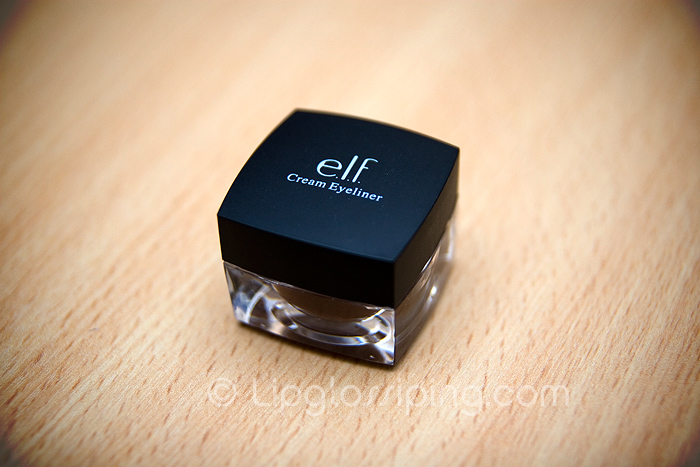 The packaging fits in nicely with the rest of the Studio line, the jar is plastic with a solid, chunky feel.  The lid screws on with a satisfying click when it's fully tightened.  Lightweight and portable, it's not the sleekest eyeliner in the world, but it's fully practical.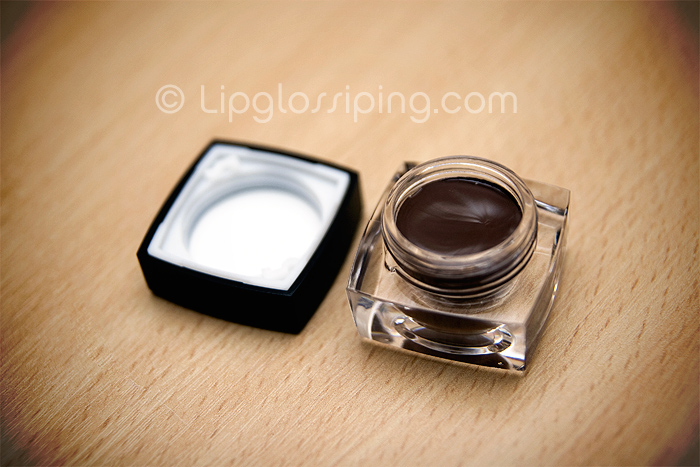 The texture of the liner is *incredibly* soft, perhaps a little too soft.  When I dip my brush, the fibres sink downward straight into the product which makes it a little hard to stroke across the surface without picking up too much product.  A couple of times, I've picked up a whole clump of eyeliner on the brush instead of an even coating.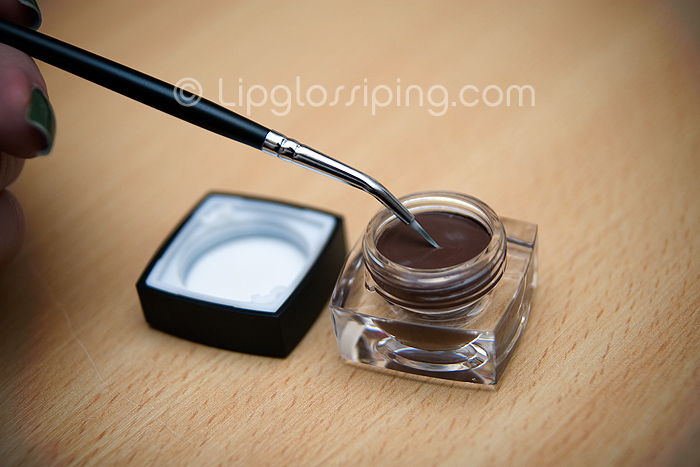 You can see the tip of the brush sinking straight into the product in the shot above.  Whilst this might mean it takes a little more care to load your brush, it makes for the smoothest application of any liner I've ever used.  And I've used a lot.  Note, that this only applies to this particular shade as I know texture can vary between products in the same line.
Pigmentation is medium, I needed to go over the line twice to build it up to my desired strength, but when a liner glides as smoothly as this one does, it's not a problem.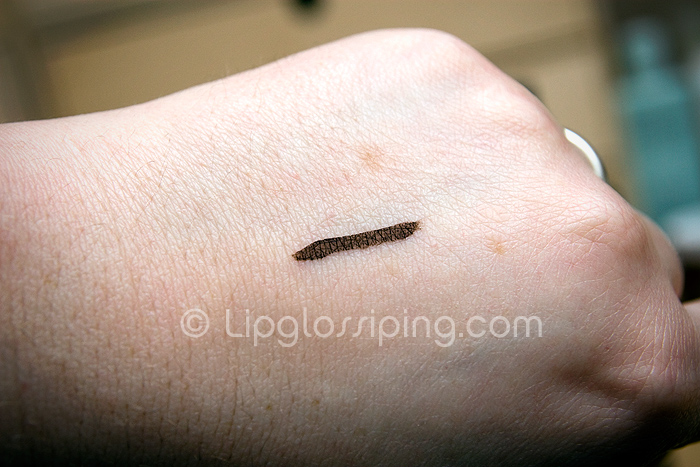 The above swatch shows 3 swipes of the liner.  It takes about a minute to set before becoming truly transfer proof.  Even on my hooded eyelid it stuck fast for hours, by bedtime the line had faded to about half it's original intensity, but the fading was even.
I've also used it as a cream base which worked really well thanks to it's super-soft texture.  Blending was a delight and I love wearing it under greens to create a more 'old gold' kinda shade.  I haven't noticed it partcularly increasing longevity on eyeshadows though, so I still combine with a slick of eyeshadow primer underneath.
I'm amazed by the quality of my ELF Studio Cream Eyeliner, and at £3.50 you really can't go wrong.