My makeup collection is currently languishing, looking slightly-unloved in a 6-drawer Ikea Malm chest with a heap of those little boxy drawer dividers playing referee to stop the lipsticks beating up the mascaras.  It's anarchy in there.  I miss my beautifully organised Helmers that I could reach into without even leaving my computer chair.  Sure, I guess it's now all in my bedroom, which makes better sense for morning application – but I do miss play swatching with a random beauty while I'm waiting for my emails to download.
But most of all… I miss the order that I had.  I was in charge, and now it looks as though my collection is the boss once again.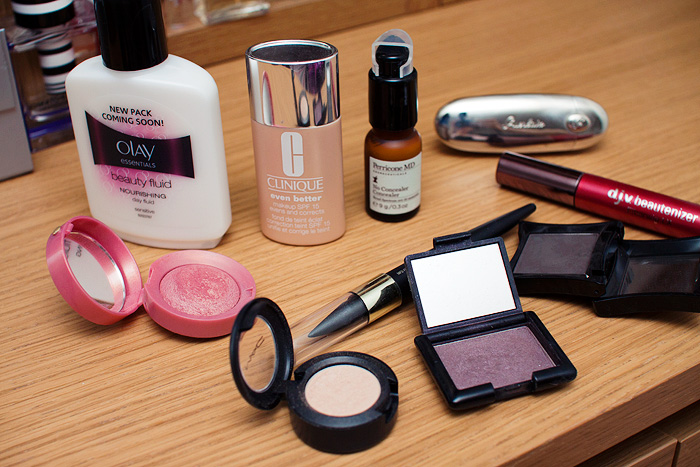 As a result, I'm thinking that perhaps it might be time to have another pare down.  Out with the old and in with the new, ok maybe not in with the new for now – it's not like I need any more.  Unless, you know… I just have to have something.  I've been playing this week with a few bits and bobs that I probably haven't touched for a year or more – shutup hygiene freaks, I haven't died from contaminating myself with my own germs yet.
From the picture above, the rediscovered products would be NARS Barbuda – a beautiful (and discontinued) purple-y taupe, MAC Femme-Fi, Bourjois Lilas d'Or Blusher, Clinique Even Better Makeup in 01 Alabaster, and my Guerlain Rouge G in Georgia.  The rest have been in more frequent use over the past 4-6 months anyway.
And here's the FOTD that resulted…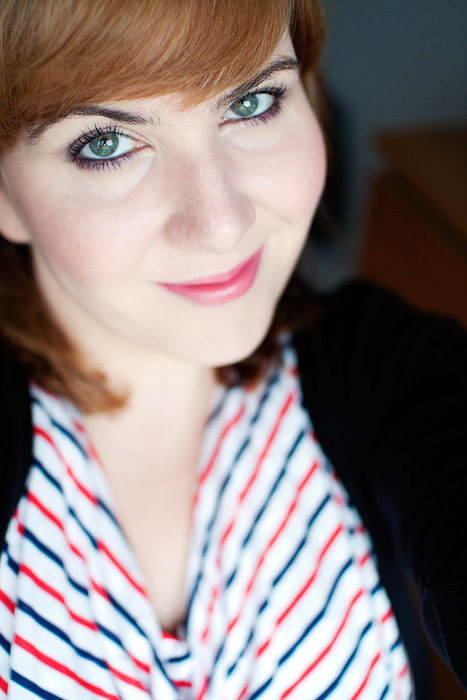 It's made me realise that I very, very much still like NARS Barbuda and that I might make the more frequent effort to give my Bourjois blushes a quick scour with a toothbrush (they always go hard and in-penetrable after a bit).
Have you been reacquainting yourself with any lost makeup loves recently?