By some twilight zone-esque stroke of good fortune, I'm one of the nominated top 6 beauty blogs in the Handbag.com 2011 Beauty Awards.
The competition is ridiculously tough and once you click through to see it, you'll be like "sorry Char, her's is actually better" and I'd probably agree with you but I do have a secret weapon up my sleeve to curry favour.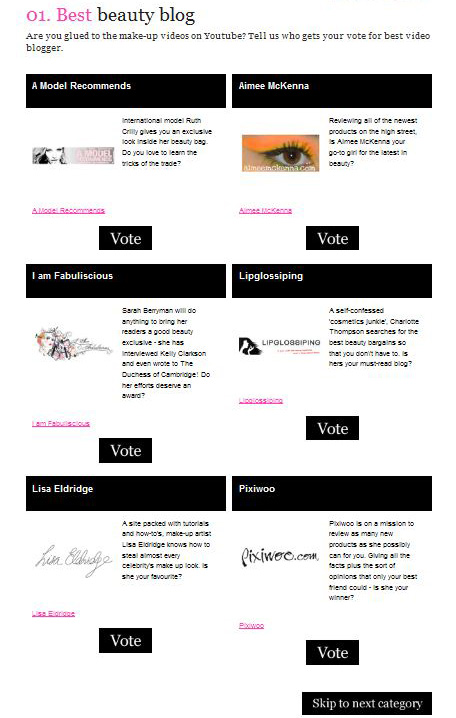 Having had a look at the awards in closer detail, it appears that if I win, I get to exercise bragging rights and a badge.  However, when you submit a vote for your favourite, you can enter into a draw to win all sorts of wondrous, beauty prizes.  So really… you could say that I'm actually asking you to do this for your own benefit…
…but I won't, 'cos otherwise you'd definitely vote for someone else.
p.s.  I'm not a video blogger – have I just disqualified myself?
p.p.s.  The beauty blog category is on the first page.  Lazy.
p.p.p.s.  I like things in threes.  Thank you!