Leila has my mother's hair.  It's blonde, fine and very very floaty.  It kinda skims the top of her head, resting about an inch above the scalp in thick swathes of unstylable defiance.  If I brush it around the shape of her crown, it springs back…. floating, floating… always floating.
Of course, it's beautiful… and I love it.  It's getting long now and I lie with her twirling it gently around my fingers whilst she simultaneously grabs handfuls of mine, a look of frantic curiosity on her face.
I could deploy the old tried and tested method of spitting on my hands before swiping my palms over her barnet… but really… that's just disgusting isn't it?  She may be small and kinda stupid but that's no justification for styling her with gob.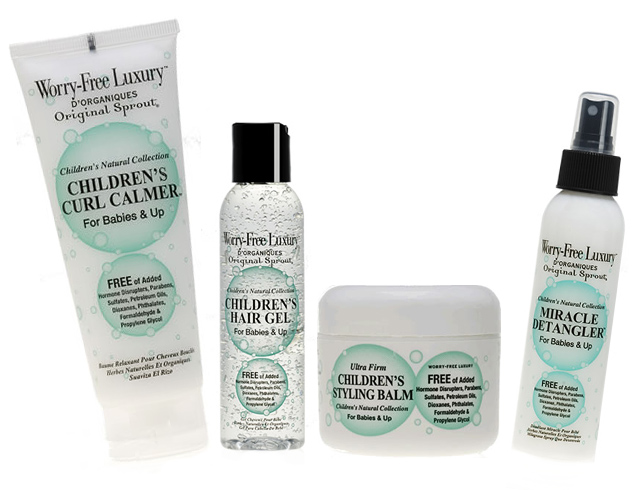 Enter Original Sprout, who make an entire line of Children's styling saviours from Curl Calmer to Styling Balm.  I've got my eye on the Children's Hair Gel.
They say:
Loved by Babies & Up, our Ultra Clean & Light Baby Hair Gel is made of nourishing emollients & gentle botanicals, smoothing frizzies, taming flyaways & supporting curls softly. Thermal Protectants keeps hair safe from styling & enviromental aggressors.
There'll be no "styling aggressors" in this nursery *puts the straighteners down* but this has gotta be better than spit right?
And just 'cause this is about the only day in the year I can like TOTALLY get away with it: