With bamboo handles, 100% animal-free, antibacterial taklon bristles and priced at only £5.50 each… the new E.L.F range of mineral brushes are sure to be an interesting addition to the brand's budget line-up in the UK.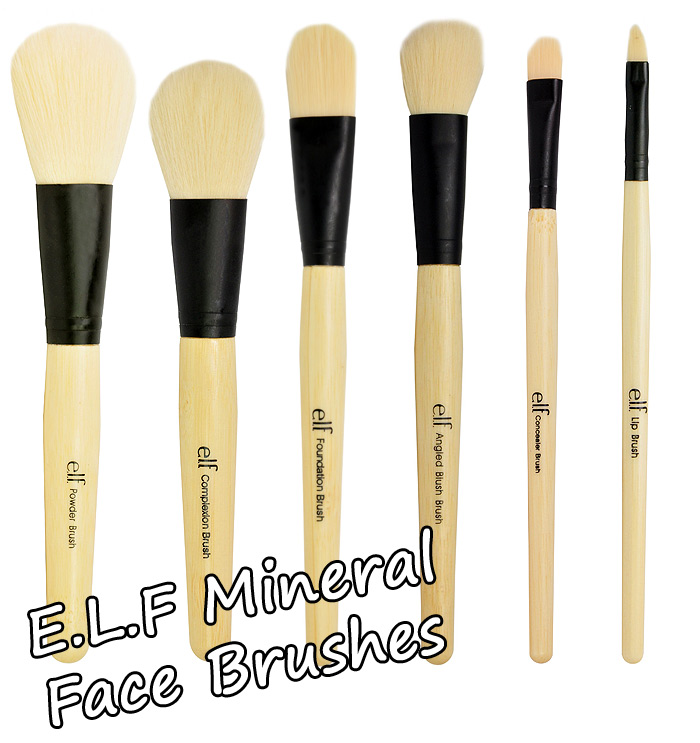 From Left to Right: Powder Brush, Complexion Brush, Foundation Brush, Angled Blush Brush, Concealer Brush & Lip Brush.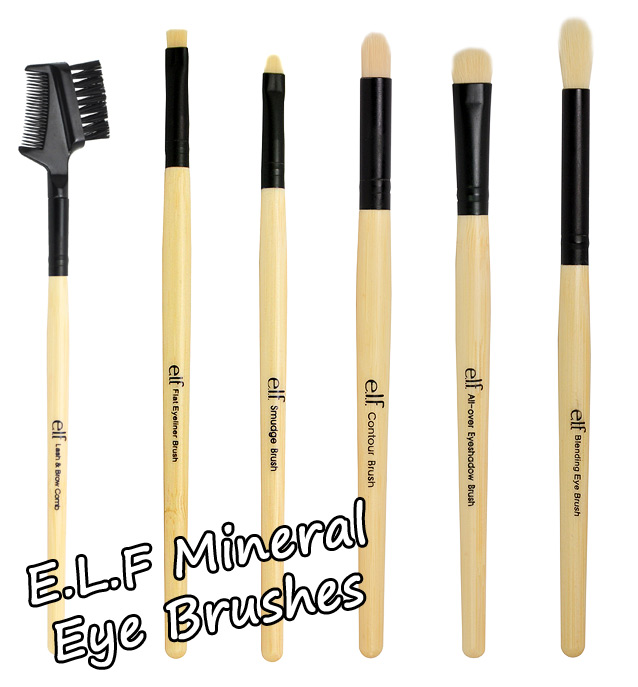 From Left to Right: Liner and Brow Comb, Flat Eyeliner Brush, Smudge Brush, Contour Brush, All-over Eyeshadow Brush and Blending Eye Brush.
As well as individual brushes, you're can also purchase two brush sets (£15 and £20 respectively):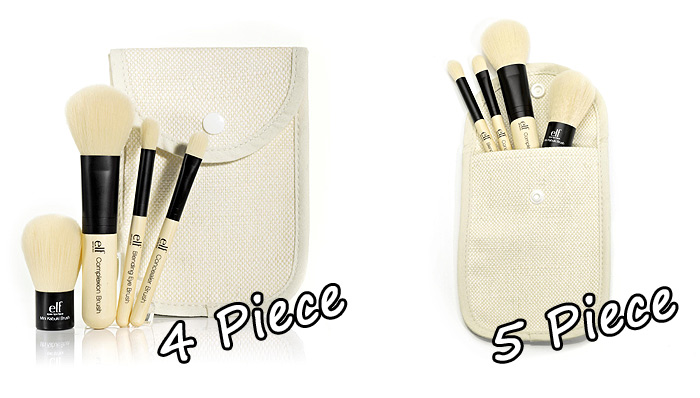 The 4 piece set contains: Complexion Brush, Concealer Brush. Blending Eye Brush, Mini Kabuki Brush, Brush Bag
The 5 piece set contains: Complexion Brush, Eyeliner Brush, Concealer Brush, All-Over Eyeshadow Brush, Lash & Brow Comb, Brush Bag
It seems strange to me that they've doubled up the complexion and concealer brushes in both sets… it makes it far less appealing to purchase both sets.  Infact, you just wouldn't would you?
I'll be receiving a few samples from the new range shortly and will be keen to discover if these brushes are worth a punt.  I've learnt since first falling in love with makeup, that the one thing often worth spending a bit more on to get great quality… are brushes.
Will the new E.L.F bamboo range hold their own in terms of quality and usability?
Have you tried the new range yet?