Every year I do it.  I forget Pancake Day, or to give it it's biblical name… Jif Lemon Day. (Tuesday 16th February incase you were wondering)
Do you remember those Jif adverts when you were a kid?  They were proper public service announcements weren't they?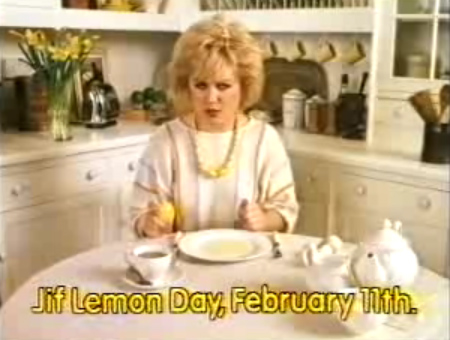 Anyway…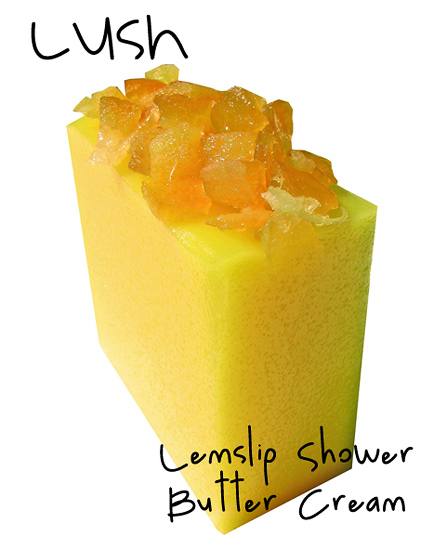 They Say:
Lemslip shower butter cream (£2.50 for 100g) from Lush has been given a makeover.  Lush's butter creams are now more solid, similar to our soap, so easier to use in the shower and needing less packaging.

Lemslip contains fresh lemon juice, lime oil and sweet orange oil.  This one will awaken the senses and effectively cleanse dull skin. Cocoa butter moisturises the skin, along with extra virgin coconut oil.
I Say:
I love lemon things… food-scented things in general if I'm honest.  Mint, Ginger, Bubblegum… all a big hit with me.  I think this is more for oily skins, thanks to the antibacterial properties of those citrus oils.  I haven't tried these Shower Butter Creams, but I do like the LUSH Shower Jellies.
I don't think you can put it on your pancakes though.
Have you tried this or the other Butter Creams?  I'm kind of a LUSH n00b!