I picked this up on a recent expedition to one of my local Boots stores.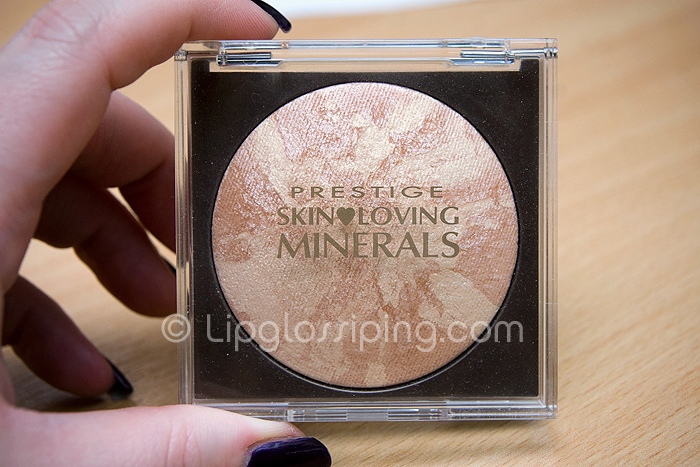 Prestige are originally a US brand, now sold in over 45 countries globally.  Over here, they're available in larger Boots stores.
When I saw the Skin Loving Minerals Brozing Powders, I was surprised to see one of them so pale in tone… infact, sad old git that I am… I got quite excited and practically skipped to the checkouts.  Although, not before adding half the Bourjois stand to my basket.
Anyway, shopaholic tendencies aside, how does this stack up?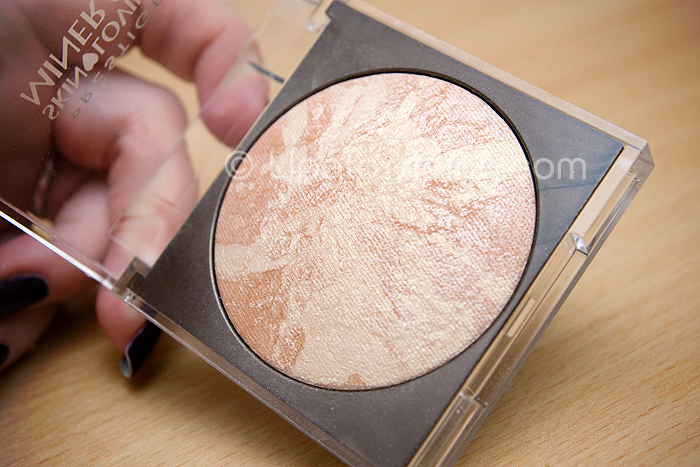 It's a baked, marbelized pressed powder with a lot of shimmer, but no glitter.  Texture is smooth enough, but not as smooth as some…. I'm thinking of the LE No7 Highlighting Powder which glides like velvet onto the skin (I don't own it – I think 4 pale gold powder highlighters are quite enough for one makeup addict's collection – at least that's the mantra).
I really like the packaging, it's not fancy… it's not even particularly pretty, but it feels quite modern and I can't think of too many producs that are housed in little clear perspex-esque boxes like this.  It's functional and clean. Thumbs up.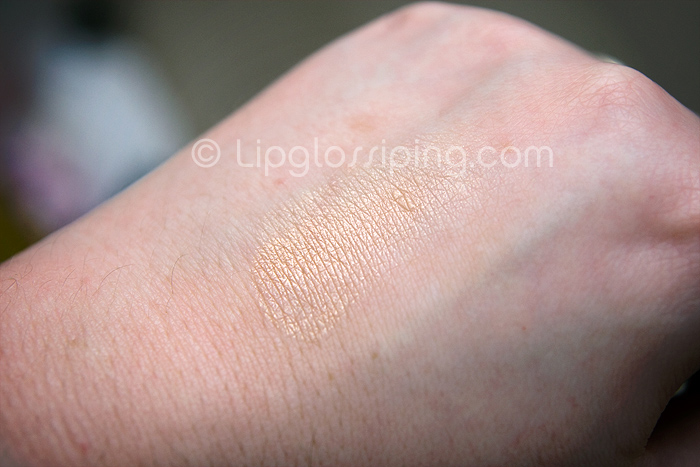 You can see how shimmery it is (maybe the shade name "Pure Shimmer" should have given me… yano… a freaking clue!).  You need a  fairly light touch and I use it as a highlighter not a bronzer… I'm not a discoball.  I think it's even too shimmery to use on the crests of your facial contours… I wouldn't want a strip of this running down the bridge of my nose for example…
But, as a highlighter, I really like it.  It imparts a healthy glow and does all that lovely shimmery stuff when you turn your head slightly.  Compared to NARS Albatross, it's not a bad dupe at all really colour/shimmer-wise.  Mr. L couldn't tell the difference.  But before I start shouting DUPE Alert left, right and centre… I'll have a proper look at both under some natural light, I think the Prestige may be a touch more golden…
Prestige Skin Loving Minerals Bronzers are available in 3 shades and are currently on offer in Boots stores nationwide, priced at £6.99 each (a saving of £2 on the RRP)