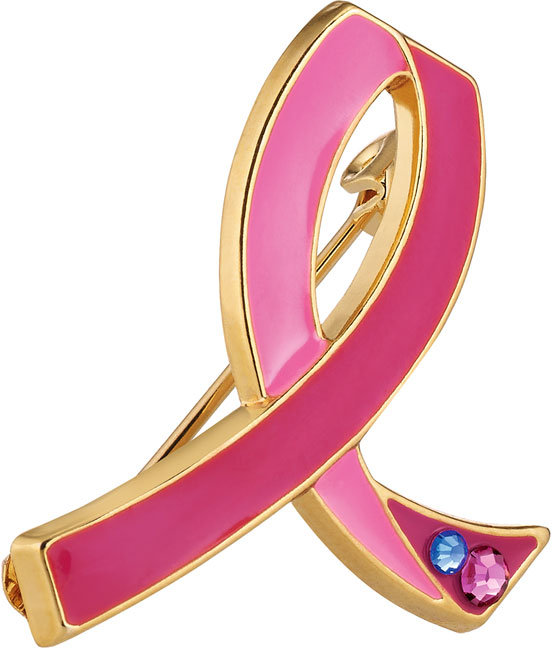 What is it?
An elegant pink pin in the iconic pink ribbon design with one pink, and one blue stone.  The blue stone represents male sufferers of breast cancer, currently affecting around 1% of all those diagnosed with the disease.
How much is it?
£10.00
How much of the money goes to supporting PINK projects?
All of it.  The whole kit and caboodle.
How do I get it?
Available now on counters nationwide and online at www.esteelauder.co.uk