Illamasqua's Atomic lipstick is a non-hooker fuchsia pink with blue flashes makes for one hawt Spring/Summer lipstick!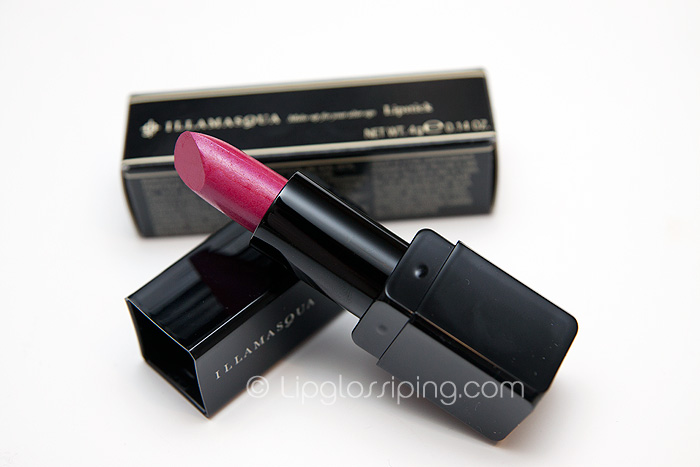 It's packed with pigment for an opaque, matte finish which is pretty unforgiving on lips that are in anything but the best condition.
I own a few Illamasqua lippies and they are all hard-textured, solidly opaque affairs that are unkind to dry lips but I think this is the most drying yet and should be accompanied with a lipgloss.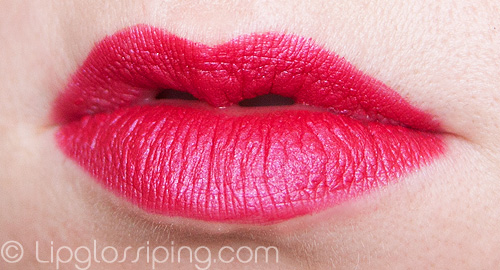 I know that some will be happy to sacrifice moisturisation for lasting power and Atomic has plenty of this, with the kind of longevity you'd expect from a stain rather than a lipstick.  Thanks to the hard texture of the lipstick, you shouldn't get too many bleeding issues from this bright.  I didn't notice any problems despite not using a lip liner… it just doesn't move.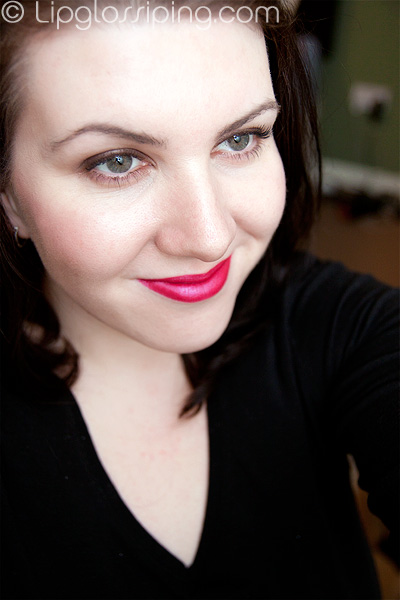 Overall: Illamasqua Atomic lipstick* is an awesome shade with amazing pigment, incredible lasting power but potentially quite uncomfortable to wear without proper lip preparation.
Illamasqua Atomic is a shade from the Toxic Nature collection and is available to buy on counter, instore or online priced at £15.50
* press sample