Ever since reading a recommendation by the lovely MakeupByKaty, I've been intrigued by these little pots of shimmering shadows.
Bourjois have always been my favourite high street brand and I knew that as soon as I'd read about them… I was going to be parting with some of my hard earned cash at the very next opportunity!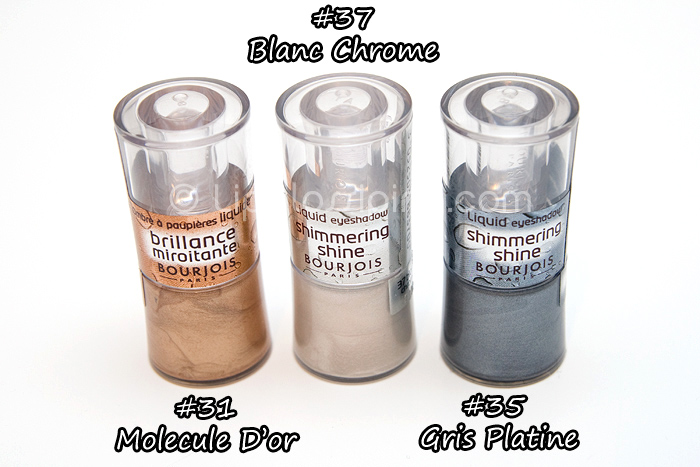 I picked up three shades for around £6 each:
#31 Molecule D'or – A true gold
#37 Blanc Chrome – Iridescent White with pink reflects
#35 Gris Platine – A dark steel grey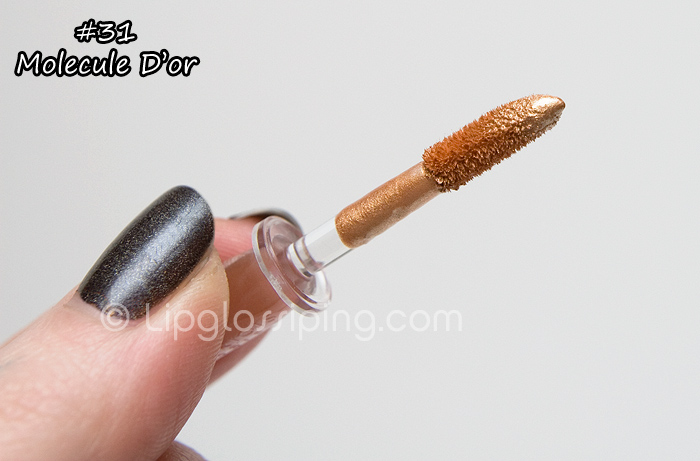 I'm not much of a fan of the applicator, it's quite tricky to wield and apply with any precision… but it'll do in a pinch, otherise I recommend swiping some of the product onto the back of your hand before using a brush to transfer onto your eyelids.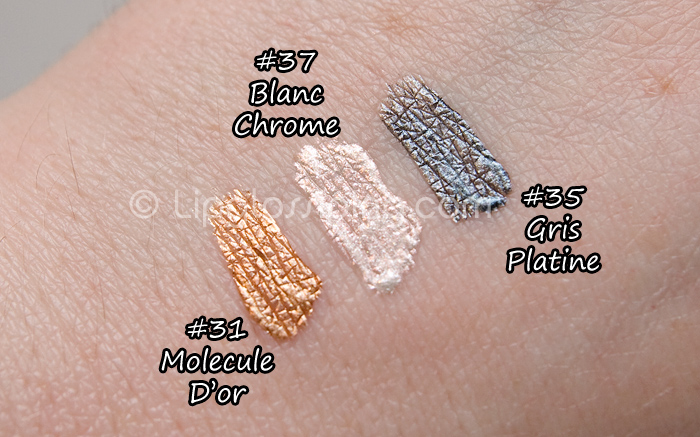 The product dries very quickly to a budge-proof finish, so you need to work quickly… I haven't managed any great successes with using this anywhere other than on the lids for a metallic look.  If I try to blend the shades out into the crease, I find the overall effect to be a bit patchy.  Probably because of that fast drying time the product ends up setting more opaque in the areas I'm slower at reaching.  Does that make sense?
Overall, I do love these… and I have my eye on two more… I can't remember the names, but one is more chocolate-y and the other is what looks like it would be a lovely beige lid wash (especially if I can sheer it out quickly!).
Have you tried these and do you have a favourite high street brand?