Afternoon my lovelies,
As promised, I have a Bodyform inspired giveaway for you.
Leave me a comment letting me know: What items would you include in your personal PSK (period survival kit) – axes, machetes.. that kind of thing 😉
The best comment will win themselves a little prize of girlie treats! – say WOOOO!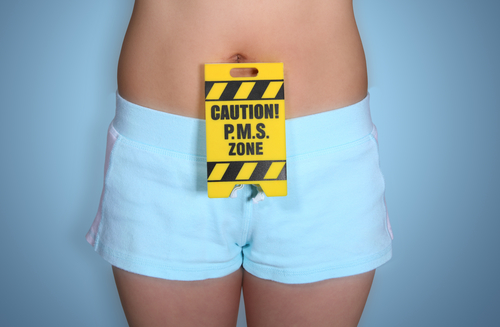 There is a little twist to my giveaway.  I won't be choosing the winner… No siree, not me.
I couldn't think of a more appropriate person to deliberate and cogitate on your answers than a lady who has seen yours truly through many a bad "time of the month".  She's been there with hot water bottles, chocolate and even the odd cup of milky coffee.
The lady herself…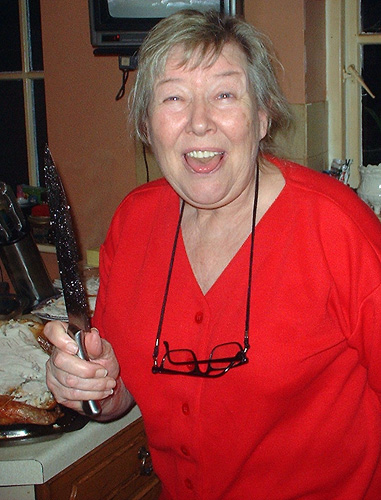 My Mum.
Yeah, I know… doesn't really look the most approachable sort in the world with that GREAT BIG KNIFE in her hand… and the expression is slightly "Heeeerrrrrrree'ssssssssss Mummy!"… but don't let that put you off, she's a good sort really.
~ Contest is open to UK residents only (sorry my lovely international friends)
~ Contest closes Monday 12th October at 1 minute past midnight. (so get your entries in Sunday night at the latest!)
GET SET…. GO!