This little polish spoke to me a couple of weeks ago when I was in my local Tesco (ok, not local – I especially went the extra 3 miles so I could visit one with a beauty aisle) picking up some baby wipes.  It's a slightly odd colour no?  A bizarre mish-mash of khaki, nude and gold with a delicate multi-coloured shimmer.
It spoke to me.  It said, "Buy me.  You know that you shouldn't because you already have a billion sitting unswatched, but you know you want to.  Put down the Harissa Paste (what do you need that for anyway) and buy me instead."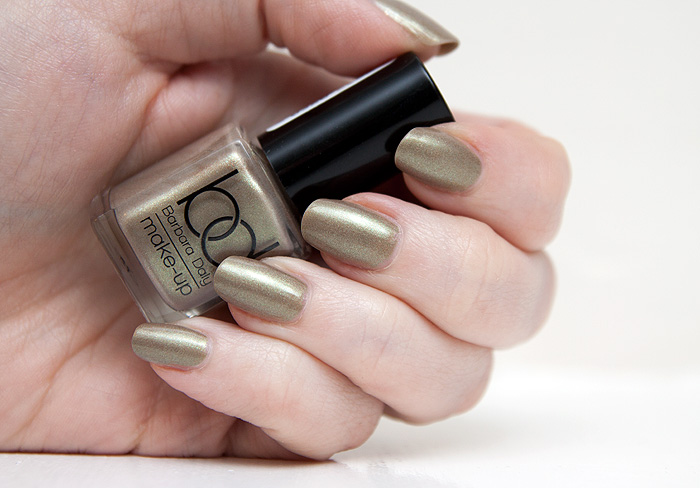 Coincidentally, the Harissa Paste was £2.99 (what do I need that for anyway?) and this little polish from Barbara Daly was £3.00 – fair swapsies.
As much as I like it, it's a four-coater – which sucks when the bottle is only 7ml but I think it's still worth the punt.  Swap it for something less tasty though, like Domestos.
Barbara Daly Nail Polish is available instore at Tesco, priced at £3 a bottle.  I think it's currently on a 3for2 aswell.