An edgy release from an edgy brand that fits perfectly with the Body Electrics ethos of makeup to enhance movement, dynamics and light.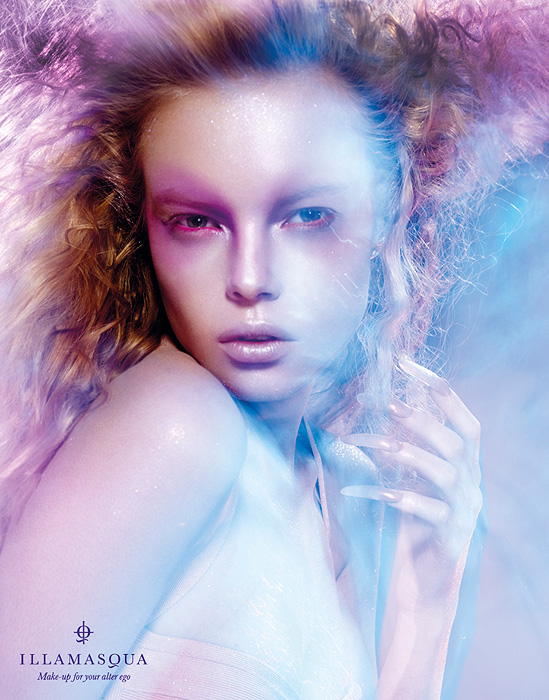 Illamasqua released two Illumine Oil's with the Body Electrics collection and it was the oils that first drew my attention.  Pulse is a golden bronze shimmer, whilst Volt is an iridescent silvery violet shimmer.  I was very kindly sent a bottle of Volt to slather myself in so I thought I'd do the good blogging thing and not keep my opinions to myself.
Firstly, I'm put off by the price…  £32 is a lot of money to pay to decorate your decolletage with shimmer.
Don't get me wrong… the shimmer is beautiful, it's radiating and it catches the light perfectly.
You could DIY it, I think it would probably look chunkier and less effortlessly elegant if you did… But still… £32? *whistles*
Anyway, I swerve from being wildly extravagant with my money to tighter than a ducks arse, so let me review this on it's own merits first before you all get out the fans to revive me from the price tag.
They Say:
Create a sultry shimmer with an after-dark edge.  Smooth Illumine Oil over skin for a light-reflecting finish that makes every movement a drama.  Infused with pearlised particles, passionflower seed oil and vitamin E, this luxurious dry body oil is quickly absorbed and leaves skin illuminated.  Bask in a radiance of your own making and demand to be worshipped.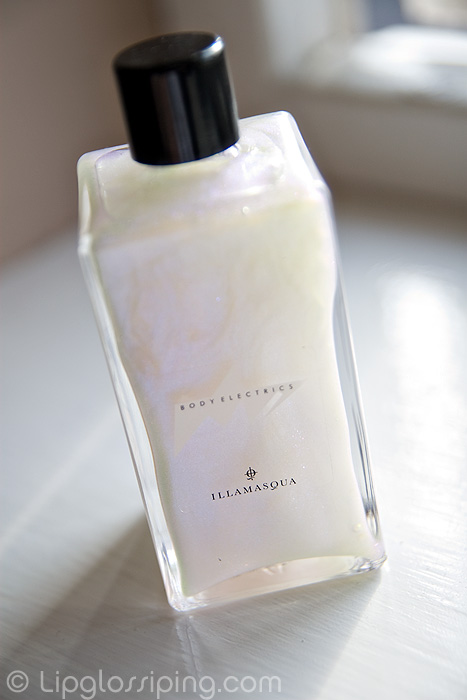 You get 100ml of product for your money and to be fair, you only need a very very small amount (2 fingertip fulls) to fully cover your entire decolletage.  I could imagine this lasting easily over a year of regular use.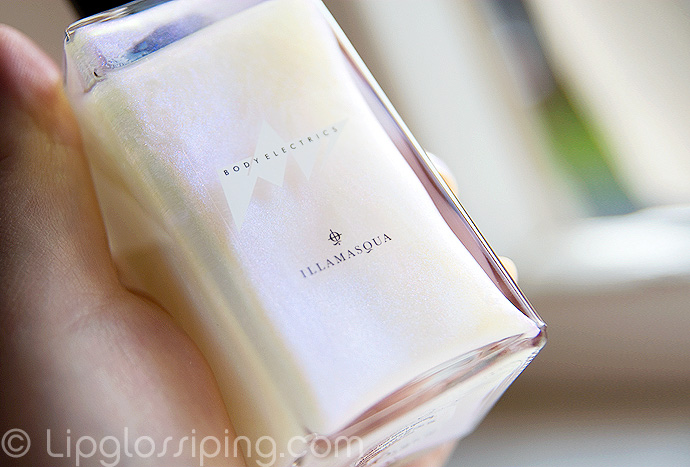 I've tried very hard to capture the iridescence in the bottle, it's quite breathtaking… kinda like the Prism nail polish but on a much larger scale!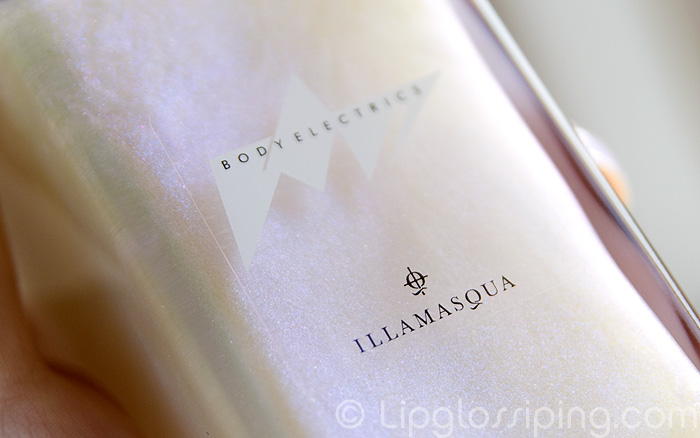 If there was one time this blog needed smell-o-vision, it would be now.  Volt smells ah-mazing.  It's tropical and heady, perfect for warm summer nights.
The packaging, whilst elegant and simple is a source of irritation for me.
Picture the scene… glass all over the floor, £32 Illumine Oil soaking into your floorboards giving them an ethereal, sparkling glow… only to be matched by the sparkles in your eyes from the big fat tears.
Maybe it comes with being a Mummy… I mean… I'm not asking them to sell it in this: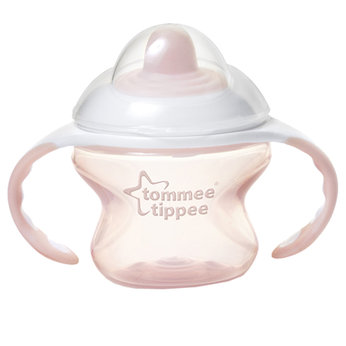 …. but accidents happen.  And that bottle with it's standard bottle opening is asking for trouble.
Anyway, how does it sparkle?
Ohhh… I tried and I tried to capture it's delicate shimmer… here's the best I could do.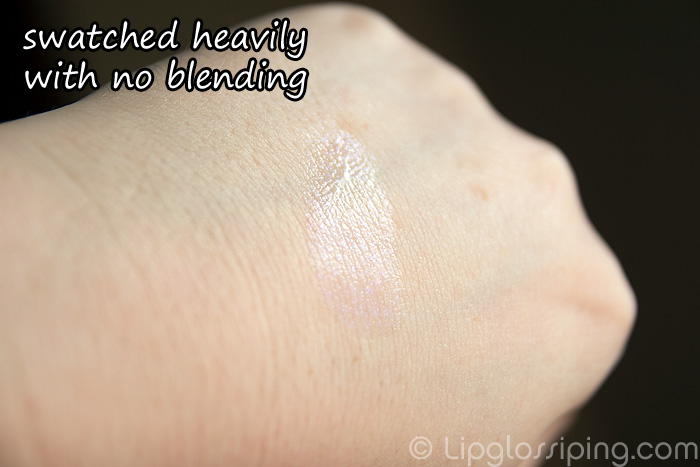 You can see the sparkles that are suspended in the oil… and yes, they are indeed mostly violet which gives a true ethereal (though not Edward Cullen) type glow to your skin.  The sparkles are very, very fine and small… not at all chunky.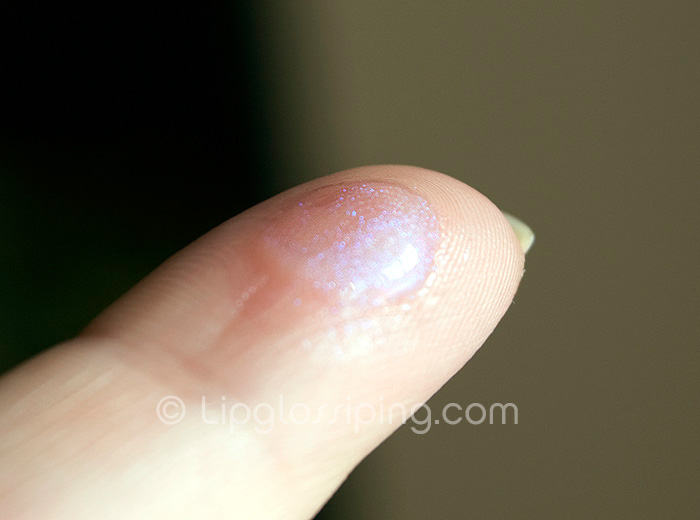 The sparkles stick firmly and whilst transfer is still very much apparent (hello strange glitter speck in the corner of my vision) the sheer density of sparkle ensures that you will remain suitably spangly all evening long.
I think I've covered everything…
Is it expensive? Yes.  Is it beautiful? Yes.  Did I rock it whilst doing a trolley dash in Tesco last night? You betcha.
Illamasqua Illumine Oil in Volt is £32 for 100ml and available at Illamasqua counters nationwide or online at Illamasqua.com