Aussie sent me Tim Tams, I'm eating them as I type… I would ask you to please excuse any crumbs I may leave behind… but to be honest, these are Tim Tams we're talking about and crumbs aren't really a problem when I'm hoovering up chocolate coated biscuits.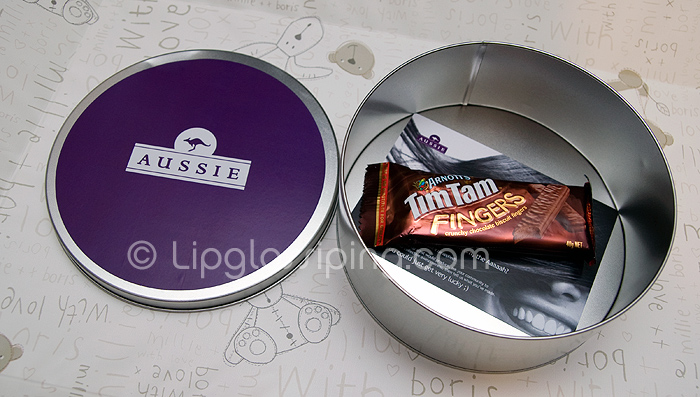 Now, why did Aussie send me Tim Tams? Well… they wanted to let me (and you) know about an awesome competition they have in store for us.
Lauren from 1000heads explained to me…
We have set you a challenge based on your passion for beauty and makeup. We want to see you get creative and come up with a look that sums up, for you, what Aussie is all about.  Post your entry to your blog and we'll give the best contenders pride of place on Uncover Aussie, with the best one from each category bagging the winner an awesome prize.

We'd love to see your community getting involved too, so invite them to post their own entries and then you choose the best one. Whoever you choose will also receive a fantastic prize!

So get cracking! The competition ends Monday 30th November, and we'll announce the winners after that. Good luck – we can't wait to see what you come up with!
So, who wants to win a fantastic prize courtesy of Aussie Hair?
I'm also allowing nail art entries too, so if you're better with polish than you are with powders, consider yourself included!
So…
Aussie, Aussie, Aussie (oi, oi, oi)… what does the brand mean to you?
Does it conjure up images of The Country? The Outback? Showgirls? Purple & White? Kangaroos? Koalas? Gum Trees? Sunsets over Great Big Rocks? Deadly Spiders? Mardi Gras?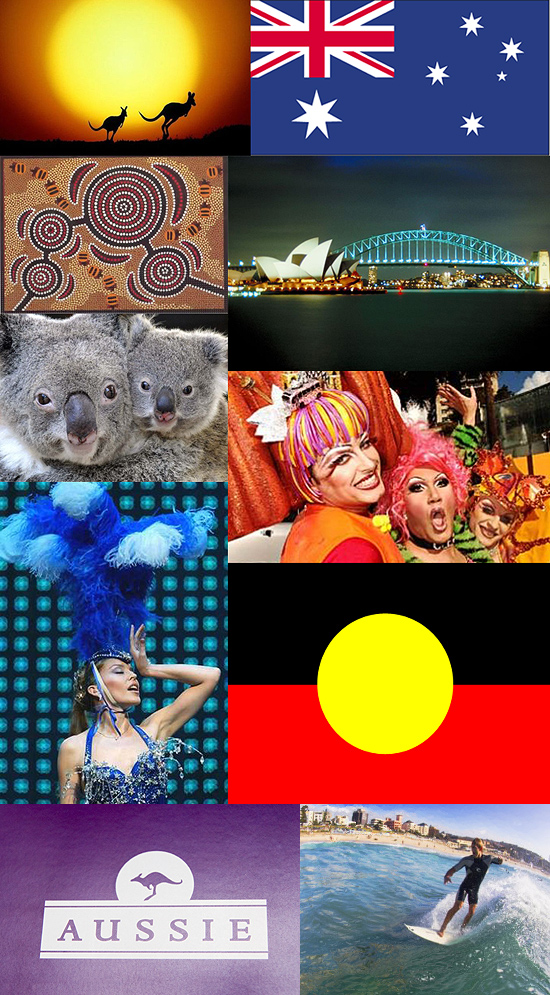 Perhaps you're a purer being and think only of hair… volume and softness with a little bit of shinyness thrown in for good measure?  Flowing locks? Smooth waves and tamed curls?
Here's the Aussie Story to help inspire!
I'm still working on my entry but will make sure I post it on this here blog before the closing date of 30th November!
…
To enter my Aussie sponsored competition…
1.Get creative and come up with a makeup or nail look that sums up what Aussie Hair means to you.  If Aussie were a makeup or nail artist… what look would *she* create?
2. Submit your entry(s) in photo form to me via email.  My email address can be found at the top of the sidebar.
3. Non "followers" and "lurkers" are welcome to join in – the more, the merrier!
4.  Closing date is 30th November.
5. I will be picking one winner.  Aussie have confirmed to me that if my winner is an international reader, they will adjust the prize so that it can be enjoyed by anyone, anywhere!
I would love if you got involved… come on ladies, make a grumpy old Lipglossiping very happy and bag yourself an awesome prize whilst you're at it!
Any questions?