Question of the Week: – How does your makeup routine change from summer to fall?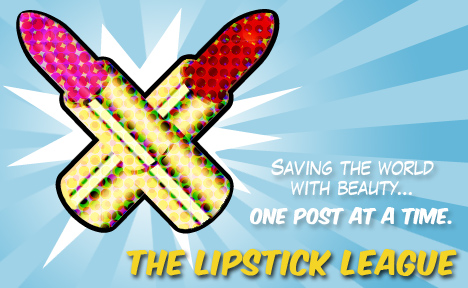 Answer: – The obvious ways to be honest… I start to moisturise more intensely, my use of oils increases and I have to start slathering on the lanolips!  The only other thing that really changes is that I reach for red lipsticks almost daily. <3
Prime Beauty – adds some BAM! to her usual neutral eye look with 6 great green eyeliners. 
Phyrra – shares her tips and tricks for How to have the Best and Brightest Hair!
we heart this – ever wonder what a beauty blogger buys when she's the one paying? Find out with Stef's latest Bluemercury and Kiehl's haul.
Clumps of Mascara – is giving away THREE $50 gift cards to Sephora.com. Wanna win one?
EauMG – Oud has been the "it" note in niche perfumes for awhile. We've smelled dirty ouds, rose-ouds, and ouds for dudes. Finally, we have a pretty, pretty princess oud – Review of HEELEY Agarwoud extrait parfum.
Lipglossiping – looks for the thorns among the roses in Balenciaga's latest fragrance, Florabotanica.
Gouldylox Reviews – Read the tale of the FNO That Never Was and find out how you can scare sharks right out of your bathtub!
Nouveau Cheap – tried her first Asian BB cream, Missha Perfect Cover SPF42, and tells you exactly why she loves it more than her American BB creams.
Pink Sith – Reviews butter LONDON nail polish in Knackered by using .gifs and pictures, and is giving away 2 more nail polishes from butter LONDON to boot!
Guest Post of the Week, as chosen by Prime Beauty – Lola's Secret Beauty blog is a little known gem in the blogosphere. Lola has excellent taste in cosmetics and a beautiful writing style. A must read!
How does your makeup routine change from summer to fall?