…only a teeny haul!
It was 3 for £12… and there were 3 further colours I was tempted by, but I'm not convinced of the quality so held off splurging further until I'd given these a try!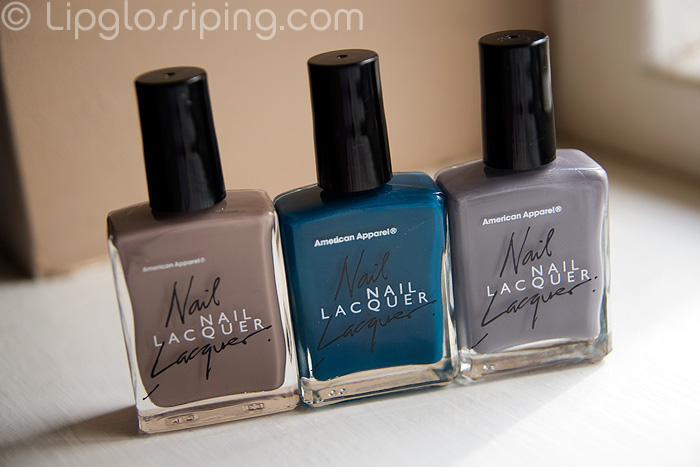 L-R: Mouse, Peacock, Factory Grey.
I wore Peacock to the Sleek event, and whilst I love the colour… I wasn't too enamoured of the formula which was a bit gloopy.
I would have a NOTD for you but I fractured 2 of my nails whilst bowling (of course) so have given them all a much needed prune instead!
Have you tried the American Apparel polishes yet?