When it comes to BB Creams, I remain unconvinced of their reinterpretations within the Western market.  In the past year, I've experienced attempts ranging from uninspiring tinted moisturisers with little skin protection to re-badged HD foundation to glow-givers with great SPF that wouldn't cover a tea stain on a teabag.  I've found that in the majority of cases, I've ended up reviewing them on the basis of their efforts as a foundation which probably says a lot about how much they've achieved when it comes down to the skin benefits side of the equation.  Not a lot.
The first thing I really noticed when I applied Yves Rocher's Peau Parfaite 6in1 BB Cream was the instant boost of hydration.  I mean, I actually looked down at my fingers to check that it was indeed a tinted cream and not just a moisturiser, thinking that perhaps, I'd misread the box.  But no, looking back up at me, were indeed, skin-coloured fingertips with skin-coloured gloop all over them.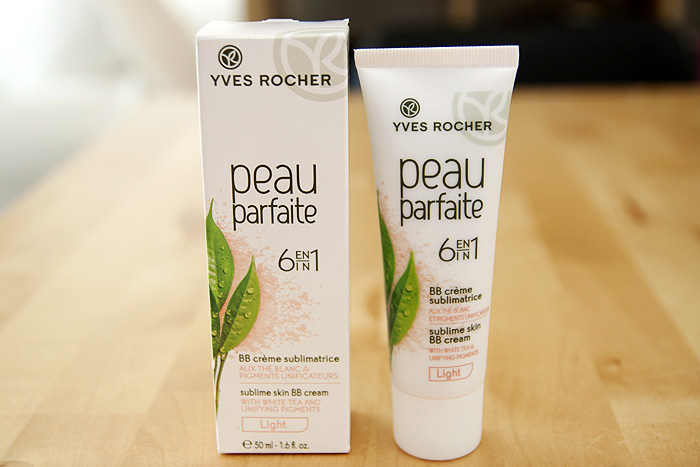 The Yves Rocher incarnation of BB Cream loveliness comes in only two shades and the lightest version, imaginatively named light is a spot-on match for a NW15/20 skin-tone.  It's extremely pink-toned which I have almost no doubt will cause problems for pale ladies with yellow or olive-toned skins.  For the rest of us, it makes a nice change.
Now, before you get all excited – as I did – as far as I'm concerned, the Yves Rocher Peau Parfaite BB Cream is an immediate BB Cream fail on account of having absolutely no sun-protection rating.  None, nada.  The skincare benefits listed are also pretty vague… as you can see for yourself…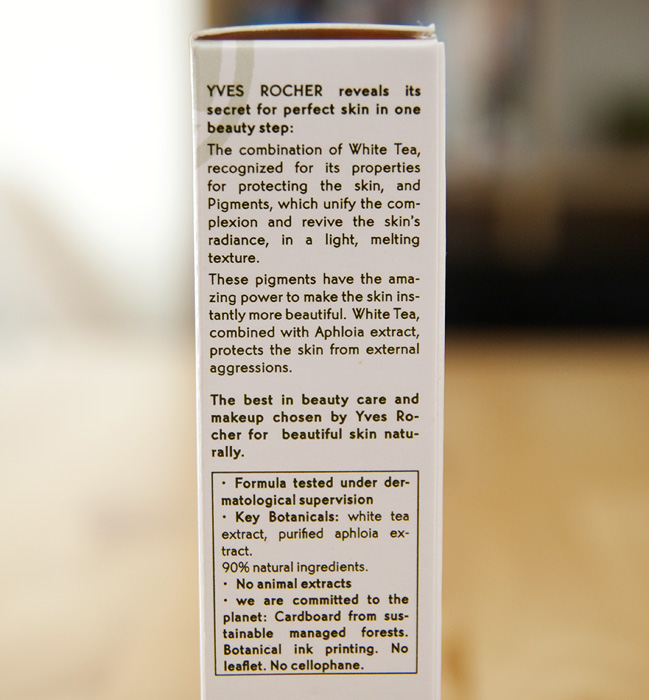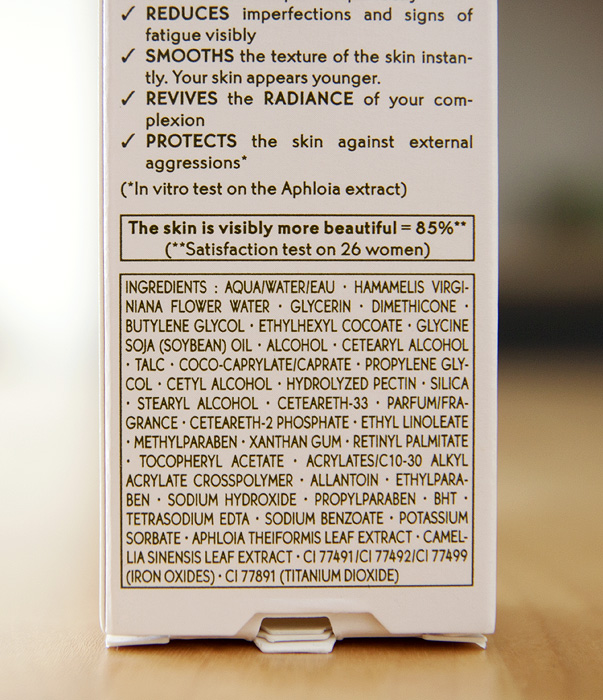 It's very easy to say revives, restores, smooths and unifies without actually saying much at all in terms that can be tangibly judged.
But just because I'm writing it off as a BB Cream, that's not to say that I'm writing it off completely… my skin felt very comfortable whilst wearing it throughout the day, it caused no aggravations or flakiness and I was pleased with how my skin looked everytime I looked in the mirror.  My nose did need blotting a couple of times throughout the day but I always experience that whenever I wear a moisturising base, which is what I believe this to be and where, I feel, its greatest strength lies.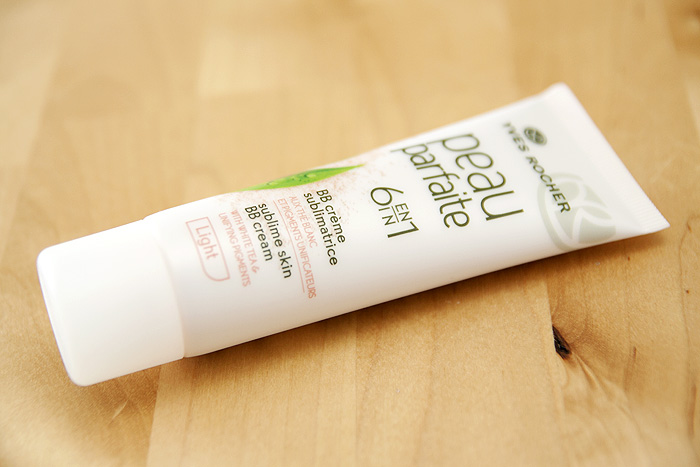 I do have to laugh at the packaging which claims that from a satisfaction test on 26 women, 85% thought that their skin was visibly more beautiful.  Basically, that's a bit of a crap claim isn't it?  Talk about damning oneself with faint praise.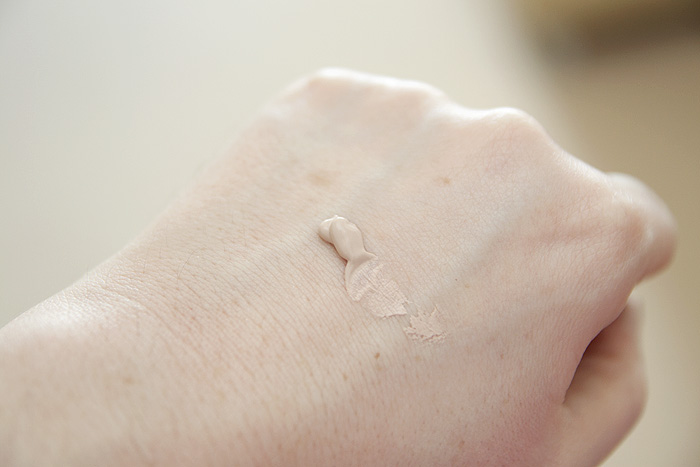 A perfect skin-tone match though eh what?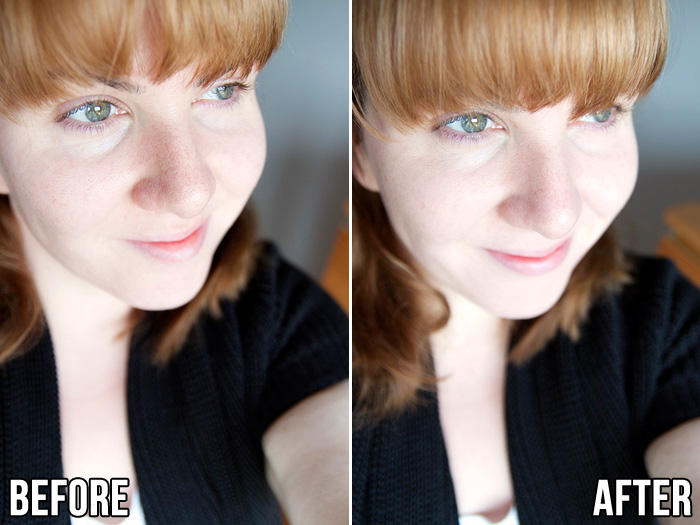 I'm aware that a lot of my foundation before/afters aren't the most mind-blowing examples of WOAH, WHAT A DIFFERENCE!  But that's probably because I favour (and get more excited about) base products that give a natural, flawless finish rather than a mask-like one.  I probably wouldn't be happy with my nose redness completely obliterated, what can I say… it matches my eyes!
Yves Rocher Peau Parfaite BB Creme is currently priced at £9 (usual price £18) and is available to buy online at YvesRocher.co.uk – please do a quick google search for discount/free gift codes before buying – my latest order came with a lovely bounty of freebies after spending over a certain amount.
* press sample