From pale to dark, teal is the perfect blue/green combination and it's everywhere this season.  I thought I'd swatch the cream teal nail polishes in my collection to give you some alternatives to Estee Lauder's Teal Topaz spring sell-out polish.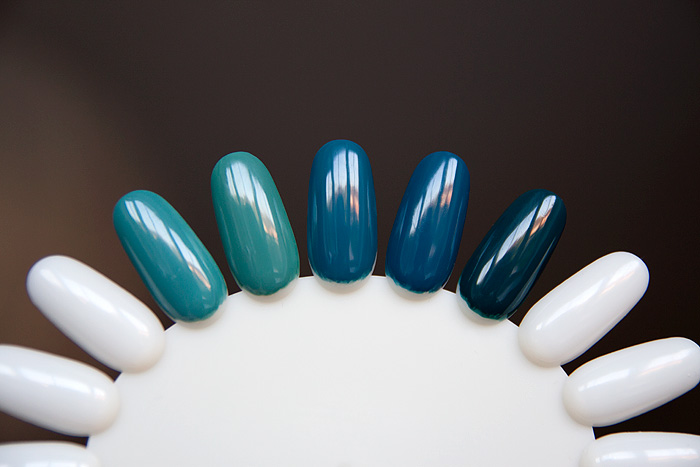 From left to right: Estee Lauder – Teal Topaz  |  Misa – Dirty, Sexy, Money|  Barielle Shades – A Bouquet For Ava  |  American Apparel – Peacock  |  Ciate – Superficial
If shimmers are more your cup of tea, don't forget that March is Ovarian Cancer Awareness Month and Lena White are donating £1 to Ovacome – the ovarian cancer support network – for every sale of OPI's Teal the Cows Come Home.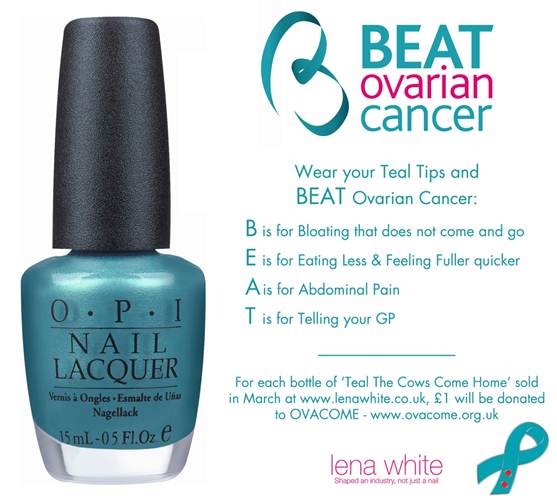 Are any of these shades catching your eye?  What's your favourite teal?